Giancarlo Perlas
September 18, 2020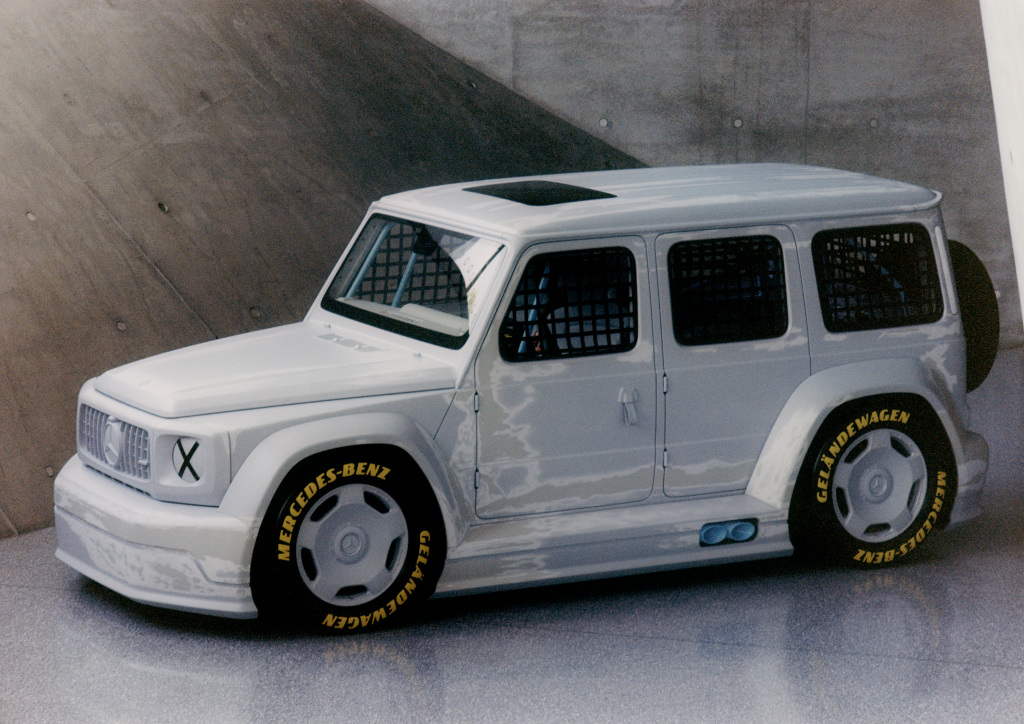 What happens when Mercedes-Benz Chief Design Officer Gorden Wagener and Louis Vuitton Chief Creative Director Virgil Abloh clash and they choose the G-Class as the canvass of their artistic talents?
The result is a unique creation called "Project Gelandewagen".
Project Gelandewagen is simply a 1:3-scale resin model of a modified white Mercedes-Benz G-Class. It strips the sport utility vehicle of most of its exterior accessories, including its side mirrors and bumper bars, leaving only its basic parts intact. Then the vehicle is given wider fenders and its ride height is lowered giving it an aerodynamics design inspired by NASCAR cars.
The interior of the model is also laid bare and it goes back to the basics with old-school analog speedometer and fuel gauges. It also receives race car modifications such as 5-point seat belts with blue and red highlights, a small fire extinguisher tank, a safety frame, knobs, switches, buttons, and a racing steering wheel.
The small 1:3 scale G-Wagen concept is only a one-off deal. It is expected to get between $60,000 and $80,000 at Sotheby's, and its proceeds are intended "to support international creative communities to continue their education in the arts" according to Mercedes-Benz Marketing Chief Bettina Fetzer.
It should be reminded though that the amount can already buy you a second-hand G-Class or a brand new Mercedes-AMG E 53.
The G-Class concept from Abloh is certainly making a lot of noise online with mixed reviews. "There's a history to the brand [Mercedes-Benz] and the effects it has had on culture that just can't be denied," said Abloh.
However, his work has also been criticized for taking away the things that made the G-Class such an iconic SUV when he removed its signature emotional elements from Mercedes. It's a lot like the slammed down Mercedes-AMG G 63 we saw at the 2019 SEMA that completely ruined the unique functions of the G-Class.