Giancarlo Perlas
August 4, 2020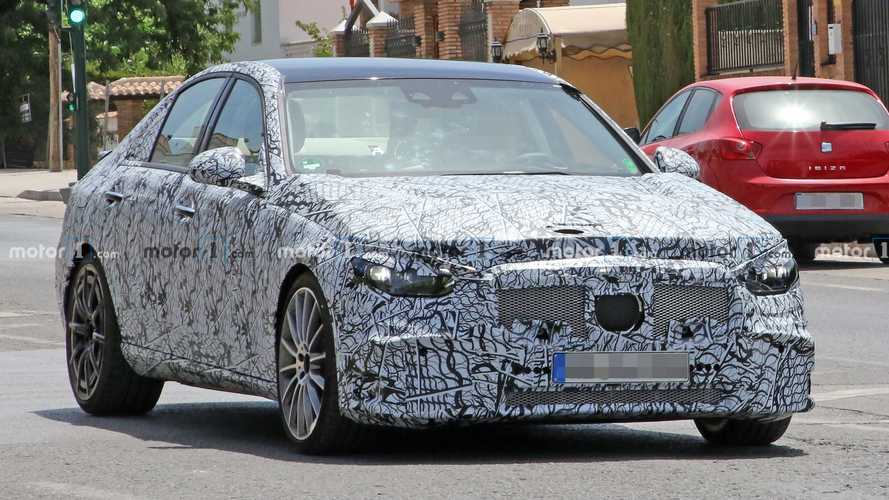 The Mercedes-Benz C-Class is already making its exit from the US but that does not mean that its manufacturer is ending its production in markets where its demand remains strong. Recently, a new prototype of the car was spied in its high-performance guise, the Mercedes-AMG C53.
The C-Class is now in its fourth-generation series. The W205 model was introduced in 2014 and has undergone a facelift around two years ago. The next generation of the car is expected to debut sometime in 2021, and the new set of spy shots is proof that it is definitely in the works.
According to Motor1, the subject in the spy photos is the AMG model of the upcoming C-Class. Although this is hard to tell as of the moment due to the heavy camouflage of the unit, it is hinted by the wider tracks of the auto at both axles and the presence of large brakes in front. The dual-exhaust tips and bulging trunk lid spoiler further support the source's claim.
The report also stated that we may be looking at the replacement of the current Mercedes-AMG C43. If the prototype is indeed the AMG C53, there's likely a Panamericana grille hiding in the concealed nose of the vehicle.
The new Mercedes-AMG C53 might get the same 2.0-liter turbocharged engine found beneath the hood of the Mercedes-AMG A45. The petrol unit will probably get a minor electrification boost from the EQ technology of Mercedes to bring its output over the 385 hp and 384 lb-ft torque mark.