Giancarlo Perlas
August 12, 2020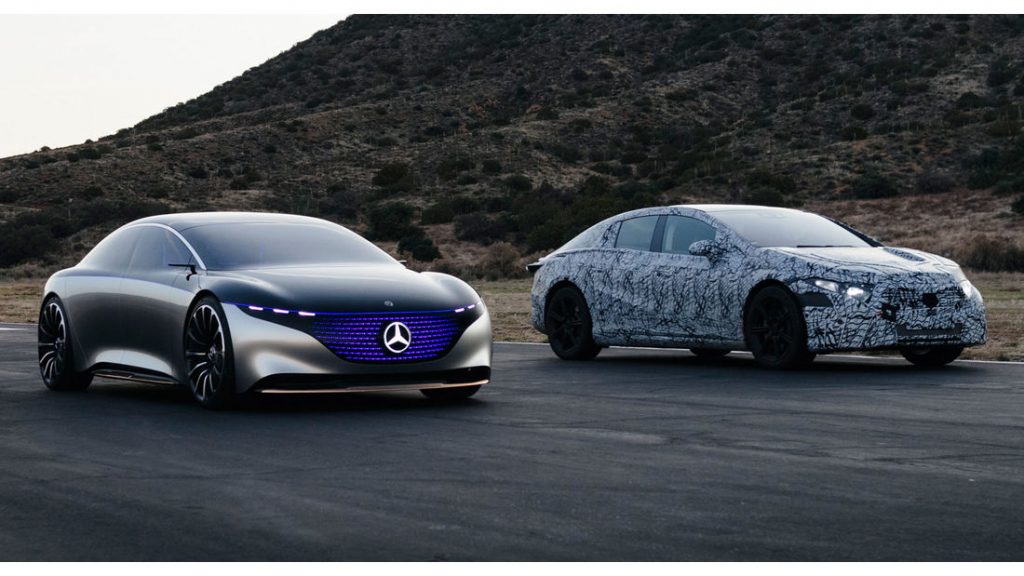 Mercedes-Benz earlier promised its investors a 700 km WLTP range for the upcoming EQS. If that comes to fruition, it is set to surpass the 647 km EPA range of the Tesla Model S. With the American electric vehicle brand's advancements in battery technology, it may not be long until it matches the pace of its German rival. So to keep up in the game, the three-pointed star marque forged a partnership with Contemporary Amperex Technology (CATL) to improve the range of its EV batteries, and their collaboration has already begun.
China-based CATL was founded in 2011, and it specializes in lithium-ion batteries for EVs and energy storage systems. According to Electric & Hybrid, the company is working with Mercedes to speed up the automaker's "Electric First" strategy. The agreement of the two covers the full range of battery technologies ranging from modules for the German brand's luxury cars to its vans. It also includes the CATL cell-to-pack (CTP) design that does away with conventional modules and directly integrates the cells into the battery.
The partners already started their work on future battery generations that will power up Mercedes EVs in the next few years. The goal of the two is to come up with ways to lessen development cycles, increase the electric range through improvements in energy density, and quicken charging times. The EQS is one of the EVs that will benefit from the CATL cell modules that will not only give it longer range but will provide it faster charging times too.
"We intend to lead in battery technologies, so we are now combining our own research and development expertise with bold partners. We will integrate cutting-edge battery systems to create luxury cars with outstanding range, charging speed, safety, and sustainability. Working with CATL will see us accelerate our transformation towards carbon-neutrality," said Markus Schäfer, member of the board of management of Daimler AG and Mercedes-Benz AG, responsible for Daimler Group Research and Mercedes-Benz Cars COO.
"CATL will be a major supplier securing capacity for the next generations of our EQ products in the years to come," he added.