Giancarlo Perlas
August 2, 2020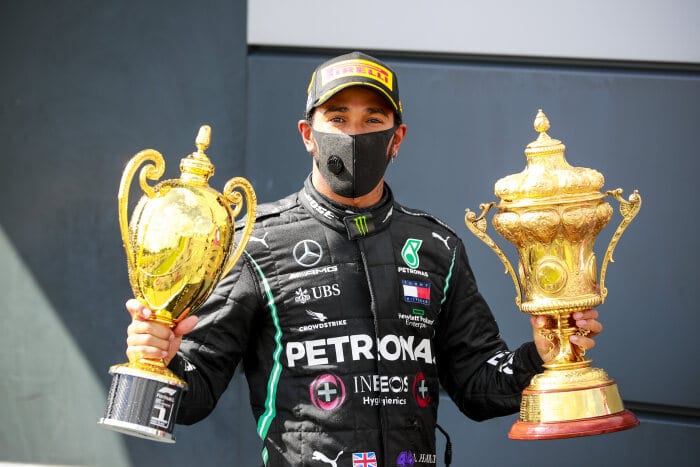 Lewis Hamilton continued his dominance in Formula 1. Even a punctured tire on the last lap of the British Grand Prix didn't stop him from winning the race.
This Sunday's F1 race could only be described as both thrilling and exhilarating for Mercedes. Both Hamilton and his teammate Valtteri Bottas had punctured tires during the event.
The drivers were cruising to the finish line on what looked like another one-two ending, but disaster struck on Lap 50 when the Finn deflated his left-front tire. He struggled to catch up after, but he only settled for 11th place in the conclusion of the contest. Meanwhile, the Briton suffered the same fate halfway on the last lap. However, the world champion winged it 'til the end for a dramatic finish.
The result propelled Hamilton to the first position of the current season's F1 Driver Standings with a total of 88 points. On the other hand, the incident yanked Bottas from first to second with now a 30-point gap to fill between him and his teammate.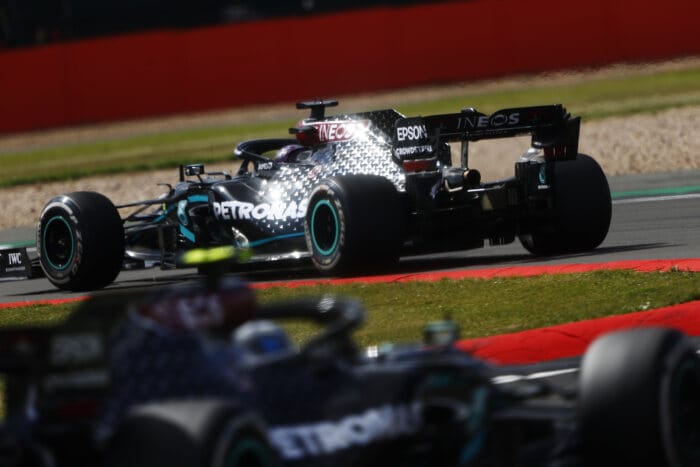 Hamilton recalled that as he raced towards the checkered flag, his engineer Peter Bonnington was counting down the gap between him and the eventual second-placer, Red Bull's Max Verstappen, over the radio.
McLaren's Carlos Sainz also had a left-front tire puncture on the last lap while he was maintaining the fourth place, which dropped him all the way to the 13th position. Ferrari's Charles Leclerc capitalized on the ruckus to grab the final spot in the podium.
There was a skirmish on the midfield too as Renault's Daniel Ricciardo snatched the fourth rank when he passed McLaren's Lando Norris while the other Renault driver, Esteban Ocon, took the sixth.
The safety cars were brought out two times at the British GP. The first was when Red Bull's Alexander Albon collided with Haas' Kevin Magnussen. The other was when Alpha Tauri's Daniil Kvyat crashed his car on Lap 12 at a curb in Maggotts.
"That last lap is definitely one to remember, I feel so grateful that I got it back and could secure the win," Lewis Hamilton said.