Giancarlo Perlas
July 25, 2020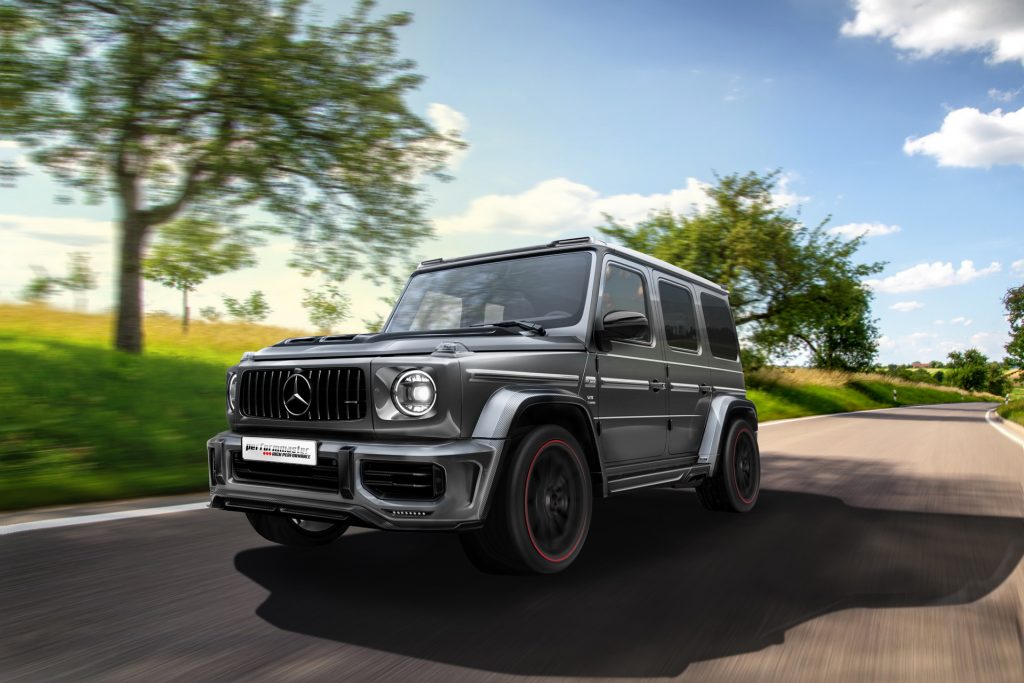 This month has been all about the Mercedes-AMG GT Black Series. Its 720 hp output makes it one of the most powerful production cars in the world today. On the sidelines this week though is PerformMaster's latest project with the Mercedes-AMG G63 because the tuner managed to boost the performance of the iconic sport utility vehicle above the level of the Black Series.
In its stock configuration, the 4.0-liter twin-turbo V8 engine of the AMG G63 already produces 577 hp and 627 lb-ft of torque. The numbers take it from 0 to 60 mph in 4.5 seconds, and its top speed is electronically-maxed at 149 mph with the optional AMG Driver's Package.
PerformMaster upped the figures of the SUV to 794 hp and 752 lb-ft of torque, thanks to some tinkering with its ECU using special software, and putting new turbochargers in it. The upgrades improve the 0 to 60 mph acceleration of the G-Class to 3.9 seconds, and its top speed is increased to 162 mph.
The company claims that the parts of the tuning kit are TUV certified and it comes with a full warranty that includes the engine, turbo, transmission and differential in its coverage.
Accompanying the engine tune is PerformMaster's Aersphere carbon-fiber widebody kit. It offers extended bumpers, front aprons, and wheel arches. The kit also installs new air intakes, rear diffuser, and DRLs. Moreover, customers can order the optional carbon-fiber front roof spoiler with LED, rear wing, and hood scoop.
To spice things up, the tuner promises that the first eight buyers of the Aersphere body kit will get the chance to ride shotgun with Formula 1 safety car driver Bernd Maylander in a Mercedes-AMG GT4.