Giancarlo Perlas
July 14, 2020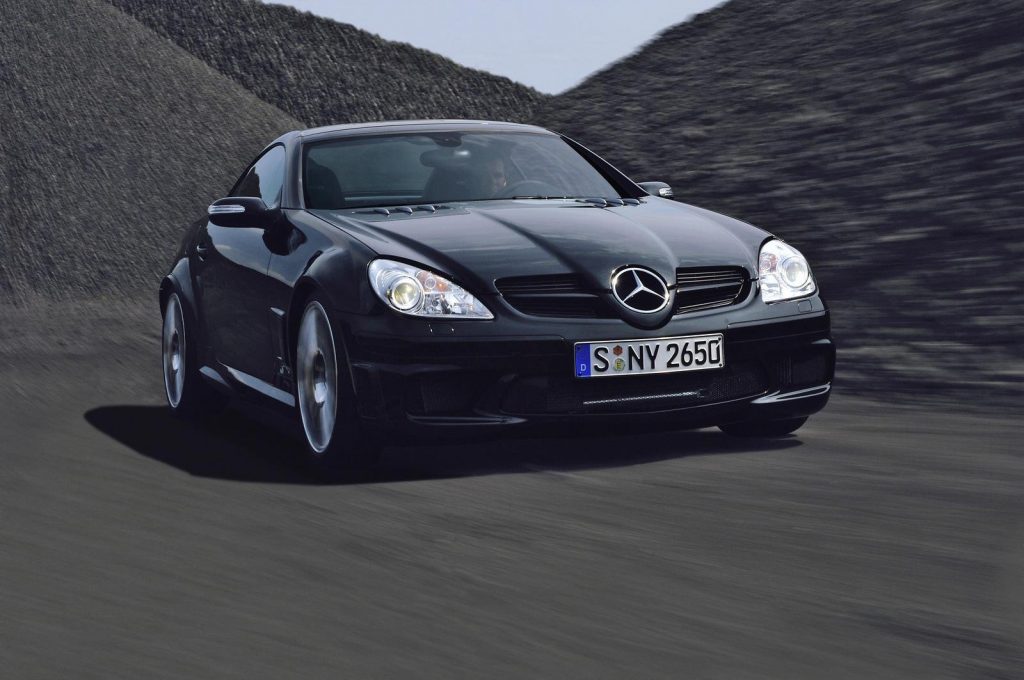 The Mercedes-AMG GT Black Series was finally revealed through an official video from Mercedes-Benz, and we just couldn't wait to see more of it. The car is set to officially debut in a few weeks, so as we wait for its coming, let's take a trip down the memory lane for the first of all Black Series cars from AMG, the Mercedes-Benz SLK 55 AMG Black Series.
As a recap, AMG's humble beginnings started in 1967. Back then, the brand focused on tuning engines. Four years later, it was launched into stardom when one of its works, the 300 SEL 6.8 AMG "Red Pig", showed an impressive performance at the 24 Hours of Spa. From then on, it continued to produce some of the fastest cars in the world, and it eventually led to a contract of cooperation with Daimler AG. In 2005, AMG became a fully-owned subsidiary of Daimler.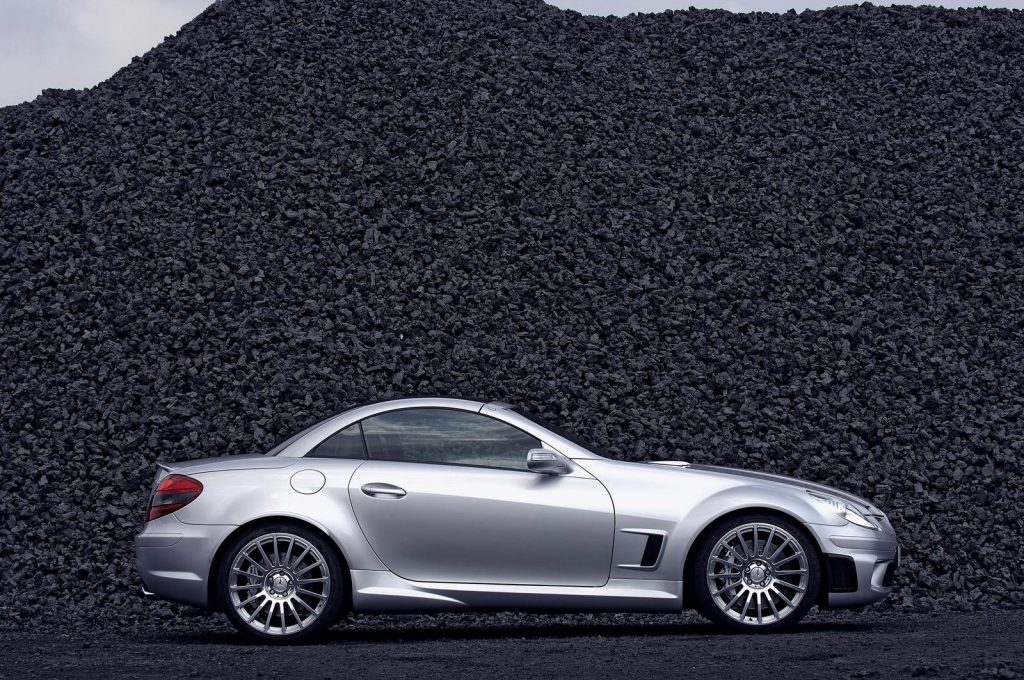 When the AMG Performance Studio was launched, it made a bang with the introduction of the track-focused SLK 55 AMG Black Series. In a nutshell, the car features a different state of tune and aerodynamic enhancements compared to its lower-tier AMG roadster counterpart.
Under the hood of the auto is AMG's 5.5-liter V8 engine. That's good for 400 hp and 383 lb-ft of torque. All power goes to the rear wheels of the vehicle and distributed via a seven-speed automatic transmission.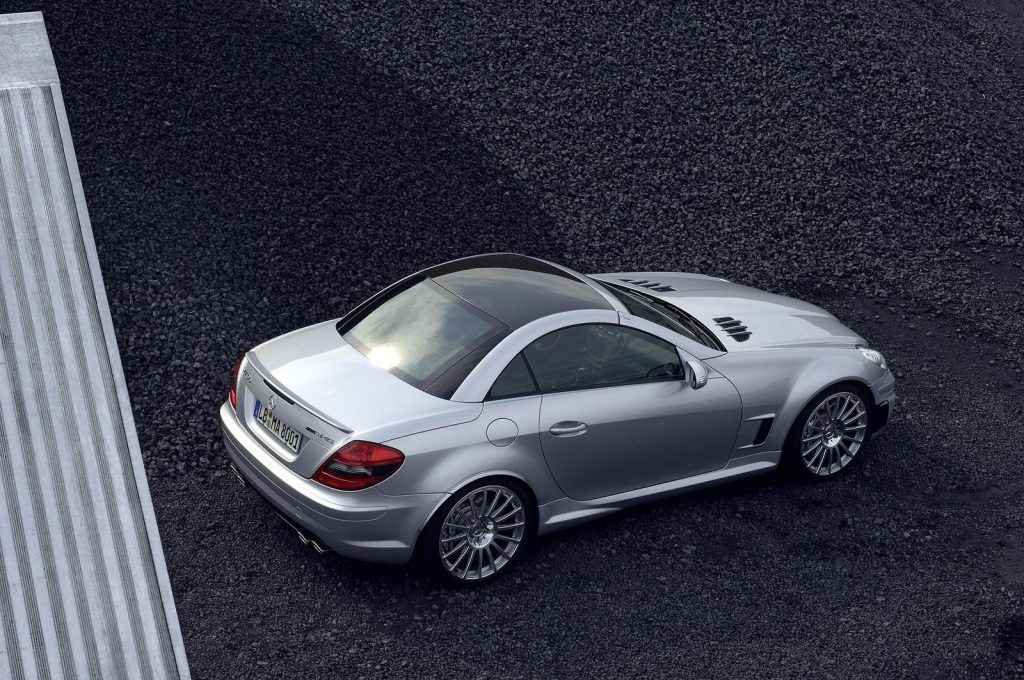 The performance of the SLK 55 AMG Black Series is further improved by shedding off some of its weight, thanks to its carbon-fiber roof, air intakes, and wings. It is also fitted with light 19-inch forged wheels that come with the tuner's adjustable sports suspension and composite brakes.
Overall, the 100 lb weight reduction allows the car to sprint from 0 to 60 mph in 4.7 seconds. Meanwhile, its top speed is 174 mph.
Between the SLK 55 AMG Black Series and the upcoming AMG GT Black Series, there were four Black Series cars ever made. These include the CLK 63 AMG, SL 65 AMG, C63 AMG, and the SLS AMG.