Giancarlo Perlas
July 24, 2020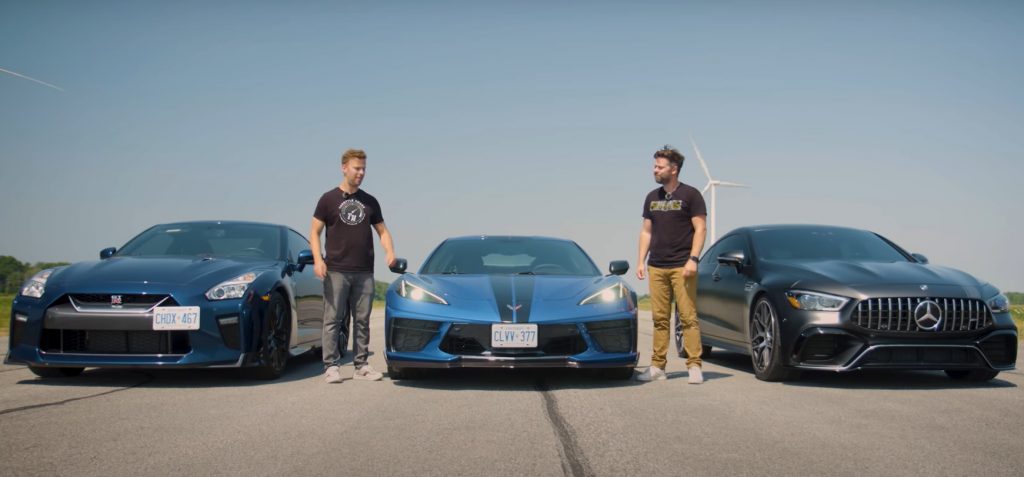 The Mercedes-AMG GT63 S 4-Door, Nissan GT-R, and C8 Corvette are indeed amazing cars. Each carries a unique advantage against the other. Being such huge fans of the said cars, we couldn't help but wonder which one will win in a drag race.
Before anything else, here's a rundown on the advantages of each car:
C8 Corvette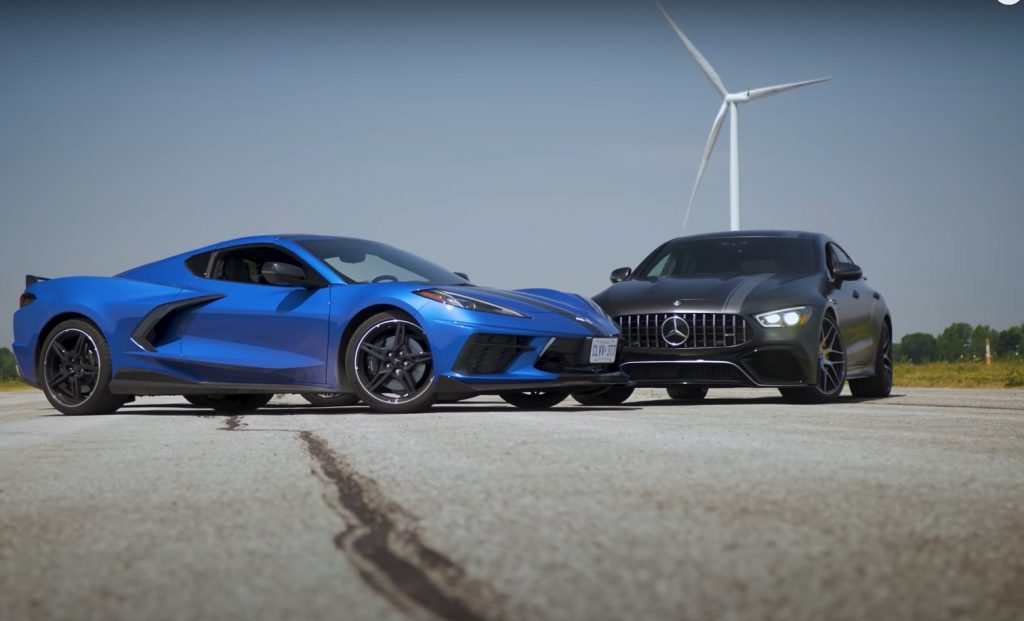 The C8 certainly made a loud buzz online when it was unveiled, thanks to its very popular predecessor. Its 6.2-liter naturally-aspirated mid-mounted V8 engine produces 495 hp that goes to its rear wheels. The car may not have the least output compared to the GT-R and GT63 S but its good weight distribution, low stance, and aerodynamic design make it a favorite in this race. It is also the lightest among the three.
Nissan GT-R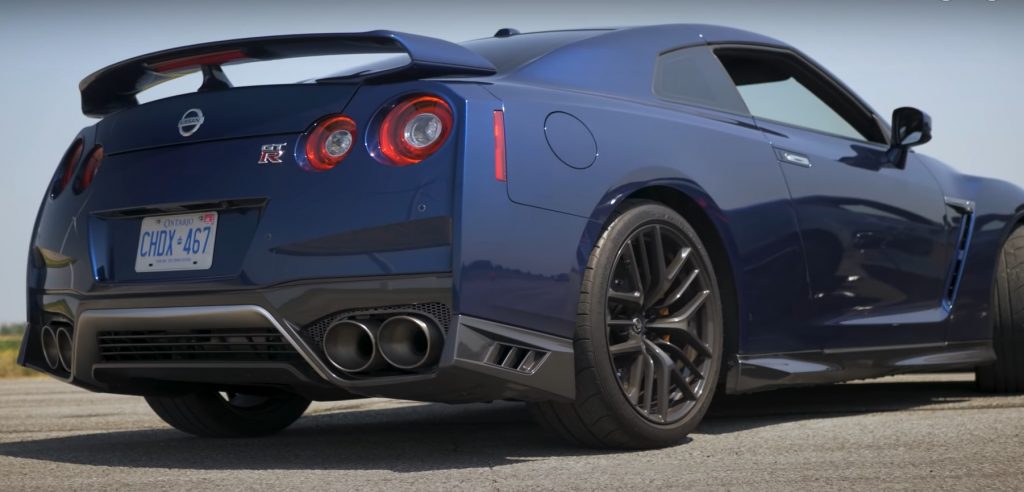 The GT-R has been demolishing the competition since it was introduced in 2007. The current model of the car is equipped with a 3.8-liter twin-turbo V6 that produces 565 hp. All that power goes to an all-wheel-drive system, which surely gives it a lot of advantage during hard launches.
Mercedes-AMG GT63 S 4-Door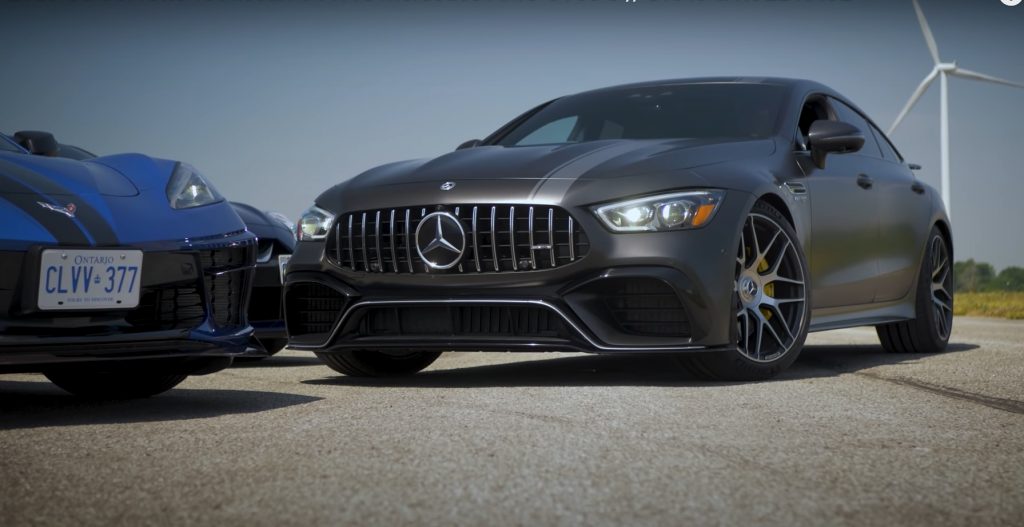 Coming from the forges of AMG means a serious price to the AMG GT63 S 4-Door. It's over $200,000 tag makes it the most expensive car among the three. The four-door car is also the heaviest with over 1,000 pounds more weight than the Corvette. However, the vehicle packs quite a punch in its 4.0-liter twin-turbo V8 engine that produces up to 630 hp, and it comes with an all-wheel-drive system like the Nissan.
The Showdown
Check out which of them will stand out in a drag race under a standing start and rolling start: