Giancarlo Perlas
July 7, 2020
After Mercedes-Benz launched the new S-Class digital specials via Mercedes me media, the company is going ahead with the official teases for the new model of its flagship car. The recent update of the series gives us a peek of the next-generation Mercedes-Benz S-Class cockpit.
The presentation was done by Markus Schafer, a Daimler board member. In the video, the artificial intelligence of the auto reveals that it is a plug-in hybrid. A charging port is also visible on the rear bumper of the camouflaged vehicle. The exterior is not that different from the S-Class spy shots that we have seen before so we will just get ahead with the interior.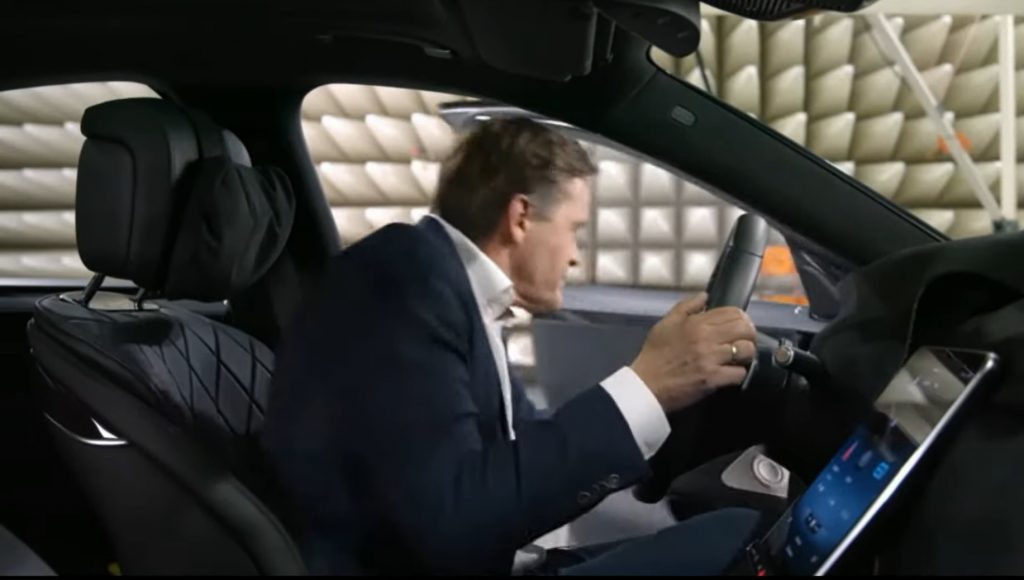 A full side view is provided to us as soon as Schafer enters the S-Class. The most noticeable component inside the car is its huge free-standing central display. We get a glimpse of the huge gap behind the steering wheel that supports the augmented reality feature of the unit too. The demo then proceeds to demonstrate its heads up display function, which is fairly similar to what we have seen before in the vehicles equipped with the MBUX infotainment system introduced in the A-Class in 2018.
Another thing we observed in the video are the traditional door handles. The car in our previous spy shots appeared to be fitted with sensors for electronic pop-out handles. On the other hand, it is possible that the high-end door handles are only reserved for the higher trim models of the S-Class, particularly the Maybach variant.
The all-new Mercedes-Benz S-Class will make its digital debut in September.