Giancarlo Perlas
July 21, 2020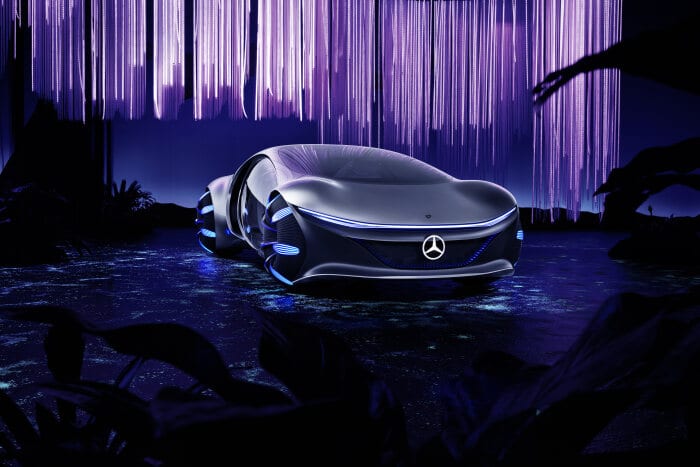 The Mercedes-Benz Vision AVTR unveiled early this year at the Consumer Electronics Show in Las Vegas is indeed another very wild concept from the three-pointed star marque. AVTR stands for "Advanced Vehicle Transformation", and it is also inspired by the movie "Avatar" released in 2009.
According to Mercedes-Benz, the Vision AVTR represents a "new interaction between human, machine, and nature". It adopts the palette of the Mercedes-Benz F015 Luxury in Motion and the Mercedes-Benz EQ Concept inside and out.
Same as the mentioned autonomous electric vehicle concepts, the AVTR is literally lit because it comes with a lot of blue lights illuminating its front, sides, rims, and logos. Meanwhile, its interior features an augmented reality system as well as a minimalist 2+2 layout that lacks physical buttons, pedals, and the steering wheel. The EV can be manually steered using its multifunctional center console.
What makes the AVTR stand out from the likes of the F015 and the EQ concepts though is its transparent doors, 33 rear bionic flaps that aim to steer airflow around the vehicle, and strange glowing wheels. It can recognize its owner too using the person's heartbeat and breathing patterns.
The Avatar-inspired self-driving car is equipped with two electric motors and a 100 kWh battery. The motors provide the vehicle with a total output of 476 hp while its electric range can go up to 700 km.
The Mercedes-Benz Vision AVT concept vehicle may look like an oversized toy car but it is fully-functional. The video below demonstrates the driving performance of the auto.