Giancarlo Perlas
July 22, 2020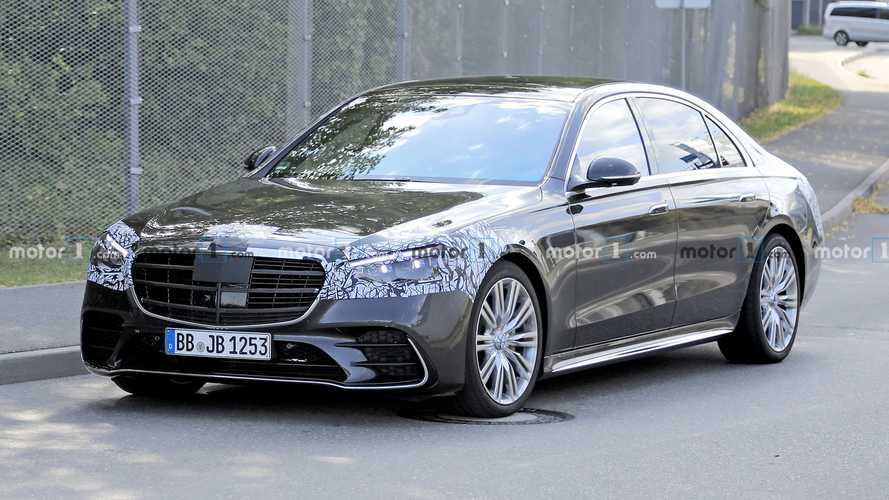 As the scheduled official unveiling of the next-generation Mercedes-Benz S-Class draws near, more spy shots of the vehicle are coming out. The latest images show the luxury car almost baring its exterior features.
Once again, Motor1 has beaten everyone to the chase as it released the most recent photos of the upcoming S-Class. The new spy shots reveal the flagship car of Mercedes with only a little camouflage partially covering its lights, logos, and trunk.
Except for its pop-up door handles, fainter and more organically-integrated creases as well as a longer wheelbase, the next-gen S-Class is almost pretty much the same as the outgoing model of the range. It was also hinted in the past that it will get narrower headlights and taillights.
The pictures only focused on the exterior, but Mercedes officially teased the interior of the new S-Class a couple of days ago. Thus, there's nothing more to hide in that area. The cockpit of the car features an augmented reality system with a head-up display. It has five touchscreens too. The central console is highlighted by a 12.8-inch display.
In terms of technology, the S-Class gets its driver assistance system updated, including its new Active Distance Assist and eye-tracking system. Moreover, it will be integrated with the latest version of the MBUX infotainment system.
Each display can be operated each car occupant using his or her voice. The car can identify the position of each person issuing the command through the different microphones positioned in the different areas of the cabin. The new MBUX can recognize up to 27 languages.
The 2021 Mercedes-Benz S-Class is expected to offer 2.9-liter and 3.0-liter turbocharged inline-six, 4.0-liter twin-turbo V8 and V12 engines. Some of the mentioned setups will likely be paired with a mild-hybrid system.