Giancarlo Perlas
June 17, 2020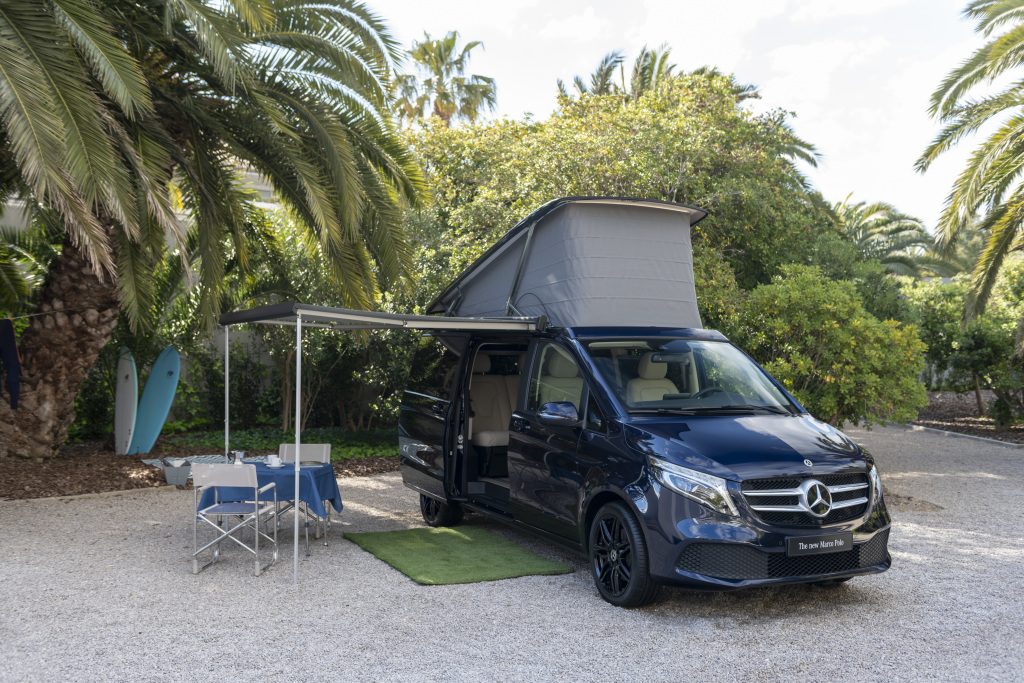 Combining all the robustness and practicality of a classic camper with the high levels of sophistication that Mercedes-Benz is known for, the Marco Polo is an RV that adds a touch of class to your road trip.
This is still a relatively new camper to the UK market, having launched over here in 2017. However, this is a model that's been sold globally for a while, with its origins dating back to 1999. Back then, Mercedes bought Westfalia, the company that built camper conversions for VW, and the Marco Polo was the result of this clever purchase.
So, how far has it gone for over two decades? Read on to find out what this immaculate recreational vehicle has to offer.
It's Electric
Before we get into the details, let's look at what's in store. The forthcoming all-electric update for 2020 is set to turn heads when it's released later this year.
This could be the perfect timing. Many motorists have been rethinking their options during the lockdown and, as lots of us have seen how much we can save on fuel, there may well be a surge in interest for electric vehicles. With almost 18,000 charging points around the UK, it will be easy to add juice to the all-new camper from Mercedes-Benz.
The new portfolio of electric motors was first unveiled in the 2019 Geneva Motor Show. The EQV range is shaping up to echo the current V-Class range, which includes three length options, plus the Marco Polo campervan.
High Power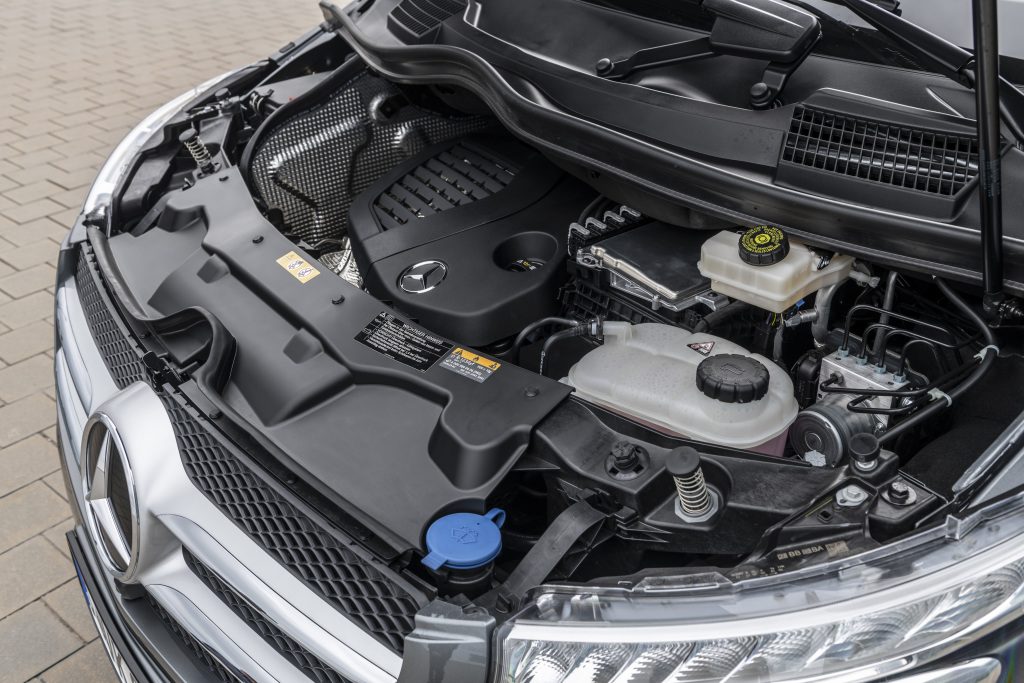 If you can't wait for the electric update, you'll find that there's been a consistent engine choice across all models since 2017–even post-2019 update. These two diesel engines come in a choice of V 220 d and V 250 d, which were fitted with Mercedes' older 2.1-liter diesel. Newer V 220 d and V 300 d versions have the smoother 2.0-liter diesel, which is a sleeker fit for Mercedes.
Whether you go for the older diesel options or want to hold out for the electric model, you'll need to make sure you have the right insurance before you hit the road. Specialist campervan cover can ensure you have peace of mind once you're behind the wheel.  
Home Away From Home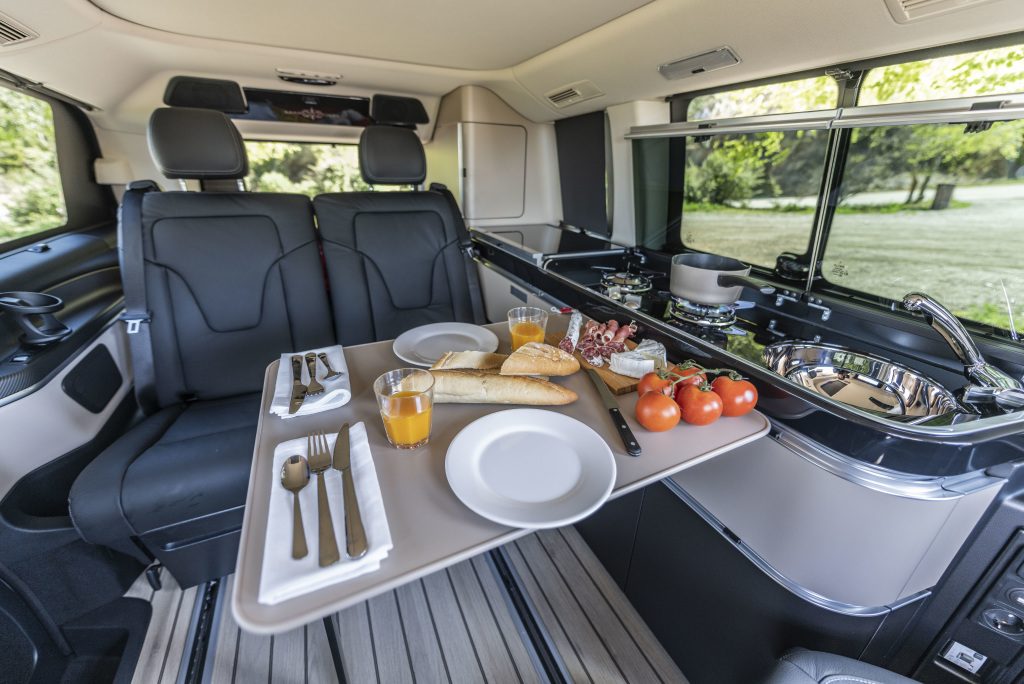 Inside, this is the ideal combination of Mercedes' style and Westfalia's campervan know-how. There's a unit downstairs where you'll find the sink, stove, and fridge. There are also wardrobes and drawers, so there's plenty of storage space.
There's seating for a group of four and these four seats swivel and fold flat to form the downstairs bed. The nifty pop-up roof is where you'll find the upstairs sleeping area. Plus, at just over 5.1 meters in length, there is lots of room to spread out in this home on wheels.
Updates Over the Years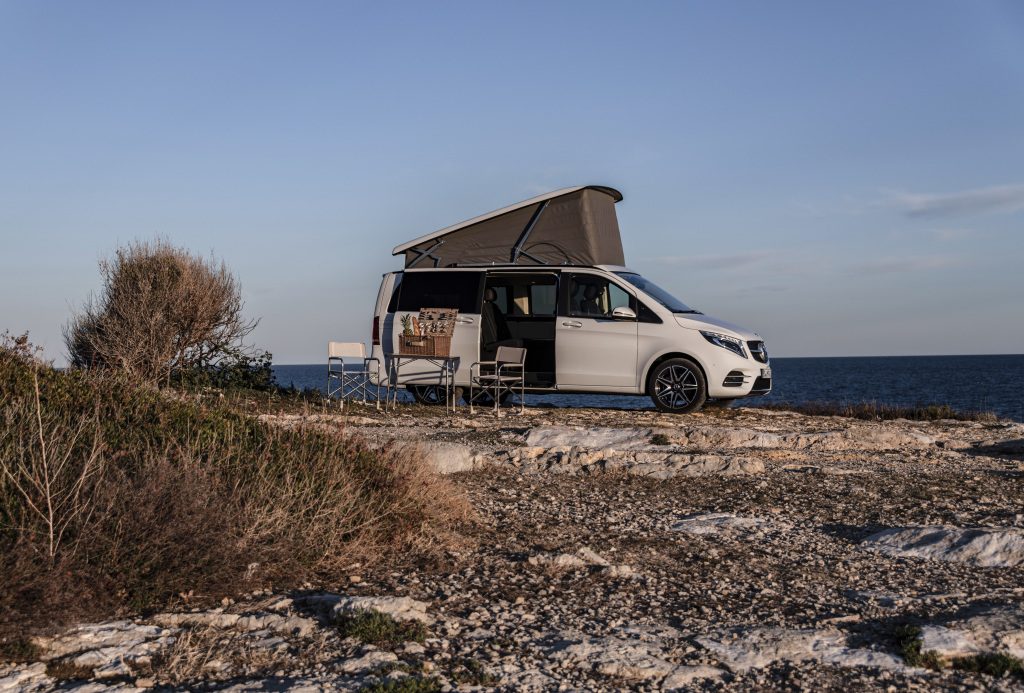 In the three years since it first made its way over to the UK, the V-Class Marco Polo has evolved. As a precursor to the forthcoming EQV, Mercedes gave the Marco Polo a gentle facelift in 2019.
This saw the Sport model switch out the grille at the front with a larger, lower version, while the AMG Line saw chrome-effect pins added to its grille. This mild update brought the Marco Polo in line with other models by the car brand.
Where Next?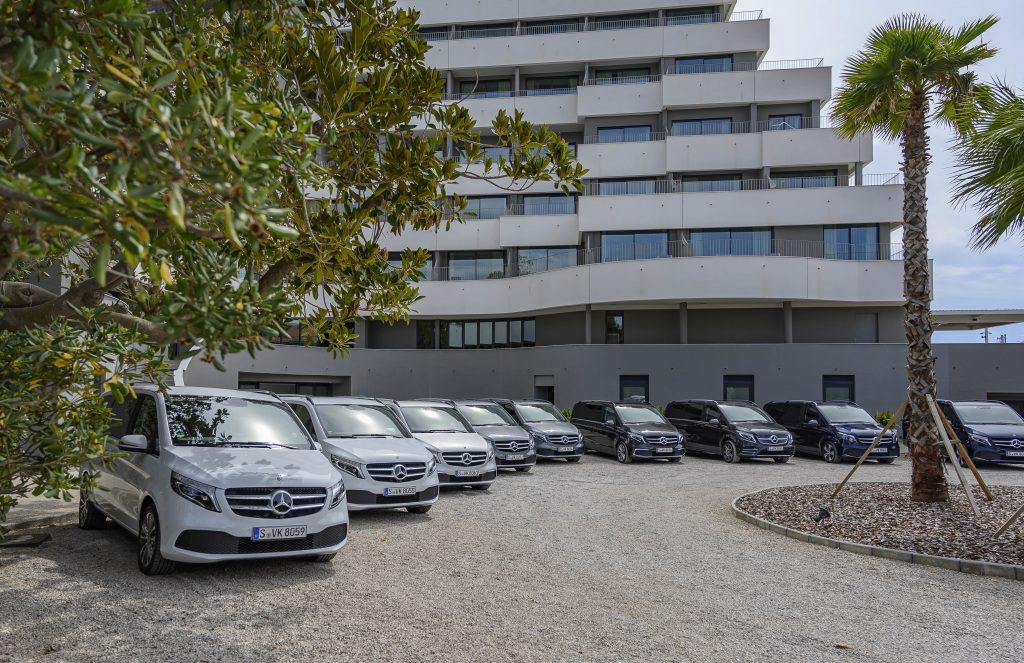 With the Marco Polo joining the trend and going electric, this is set to add to the options for fans of battery-powered motors. With sales of electric motors leaping to 2.21 million in 2019, it looks like it's arrived just in time.