Giancarlo Perlas
May 13, 2020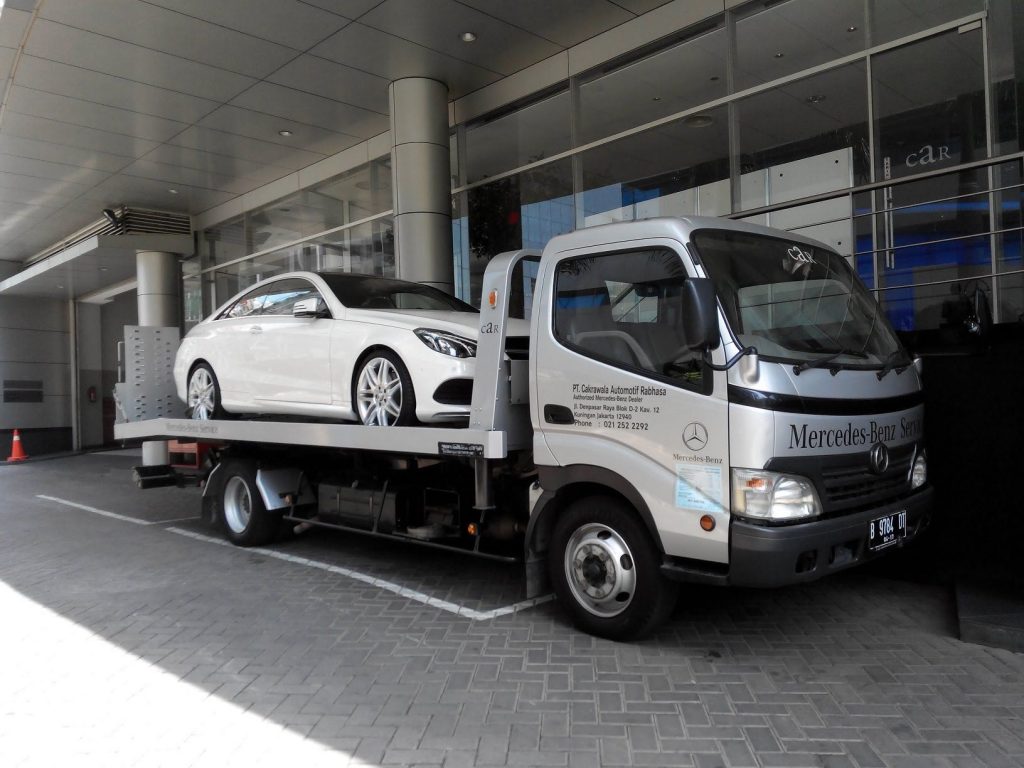 When it comes to relocating, numerous aspects need to be taken care of. Transporting your Mercedes-Benz car safely to the desired location is of paramount importance, which is why auto transport companies are on the rise. These companies let you save a significant amount of money that you would rather spend on fuel in case you're planning to drive your vehicle to the relocation site.
More so, a reliable car transporter agency will ensure the safety of your car so that you don't have to be stressed about any deformities when your vehicle reaches the desired location. However, deciding on a car transporter company can be an arduous task because of the massive competition in this industry. Get along with this guide so that you can have some handy tips and tricks at your disposal that will assist you in the seamless transportation of your favorite car.
Check their operational license
The Federal Motor Carrier Safety Administration, or more commonly known as FMCSA, has made it mandatory for every door-to-door transport company to maintain an MC# in place. This allows customers to make a quick check to ensure the credibility of their transporter agency.
All that's needed is to search their MC number on the official website of FMSCA and figure out whether they are authorized or not. It's advisable to steer away from a company that isn't approved by the authorities regardless of the way they try to lure you into trusting in them. Since there are numerous fraudulent transporter agencies in the market, it becomes crucial to carry out this assessment when you want to keep yourself from any hassle later on.
What options do they have in place?
Next up, you need to get into an active discussion with the transport company so that you can figure out all the transport options they offer. Typically, there are two options for moving a vehicle using their services — open-air-trailer and an enclosed trailer.
The first option is relatively lesser in price, which is why it is opted by most of the customers out there. However, you must remain mindful of the fact that open-air-trailers provide your vehicle with relatively lesser safety because of which you might have to end up with some scratches or dents. Thus, your best bet is to choose an enclosed trailer when you want to ensure the maximum safety of your car. Although this type of transportation is a bit on the costlier side, your vehicle will remain intact upon reaching the site.
Assess their customer reviews
Once you have discussed the available modes of transport and selected the one that suits your preferences the most, it's time to dive into the reliability of the door-to-door auto transport service. For this, reviews and testimonials turn out to be a handy tool that must be leveraged when it comes to commenting on the credibility of these companies.
Make sure you visit third-party sites that evaluate transporter agencies based on crucial factors so that users can make an informed decision. You should pay heed to what their previous customers have to say about them to get a clear idea of the quality of service you're about to get. It's suggested to keep yourself from getting lured into the words listed on the website as most of these reviews are paid, which is why trusting them is of no use.
Confirm contingent cargo insurance
Every transport company is required to have contingent cargo insurance in place so that users can be compensated in case there is any mishappening during the relocation of their vehicle. So, your best bet is to ensure that your auto transporter doesn't ignore this aspect, as this might land you into trouble. This becomes even more essential when you're transporting a luxurious vehicle because any mishandling can cause massive damage. A reliable insurance policy can actively cover such losses so that you don't have to get holes drilled in your pocket.
Read their terms and conditions
Lastly, you must take a moment to go through the terms and conditions of your service provider before taking the plunge. While at it, make sure you don't ignore any point because this might turn against you in case you have any hassle with their operation.
There are times when transport companies have particular policies listed subtly in their terms and conditions, and customers end up getting duped because of ignoring such aspects. You should be well-versed with all their policies so that you know what you're getting yourself into. A reliable auto transporter company will never keep anything from you because transparency is utterly crucial in this business.