Giancarlo Perlas
March 17, 2020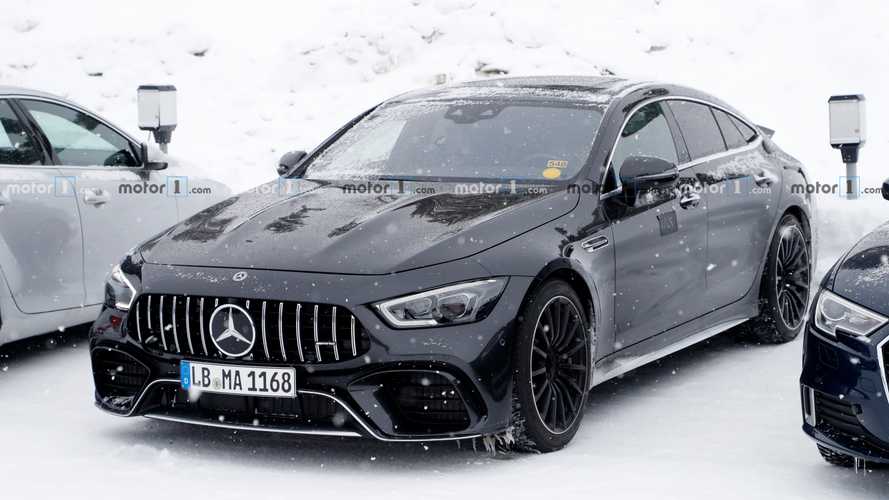 Last year, rumors surfaced saying that the Mercedes-AMG GT 73 4-Door plug-in hybrid is already in the works, and it is due for a 2020 unveiling. Recently, this was confirmed when the car was finally spotted testing in Sweden.
The test is just one of the many that Mercedes does to its cars in order to ensure their reliability and to evaluate how their components react to harsh weather conditions. From the looks of it, the prototype is already in its production-ready body.
Design
The AMG GT 73 4-Door appears very similar to the Mercedes-AMG GT 63 S 4-Door. The only difference is the concealed charging port of the auto at the rear.
Powertrain
Based on the report of Motor1, the AMG GT 73 moniker pays homage to the 7.3-liter V12 that was fitted to the Mercedes-Benz SL 73 AMG and the Pagani Zonda. This time though, since that engine has already been retired by the automaker, the vehicle will be getting AMG's 4.0-liter bi-turbo V8 like the one found in the AMG GT 63 and 63 S.
At present, the combustion engine of the AMG GT 63 S 4-Door produces 630 hp and 664 lb-ft of torque. The setup propels the car from 0 to 60 mph in just three seconds.
The power unit will add electric motors to boost the output of the AMG GT 73. The additional power is approximately 100 hp or more. With that, the hybrid configuration of the vehicle is estimated to peak at least 800 hp, which should cut down its acceleration time from 0 to 60 mph by half a second.
The car will use a nine-speed multi-clutch transmission that will manage all of its power to an all-wheel-drive system. Meanwhile, the electric motor is said to possess an electric range of 15 miles when fully charged.
Arrival
The new Mercedes-AMG GT 73 4-Door will likely debut sometime this year. Its deliveries will begin in the early part of 2021.