Giancarlo Perlas
February 27, 2020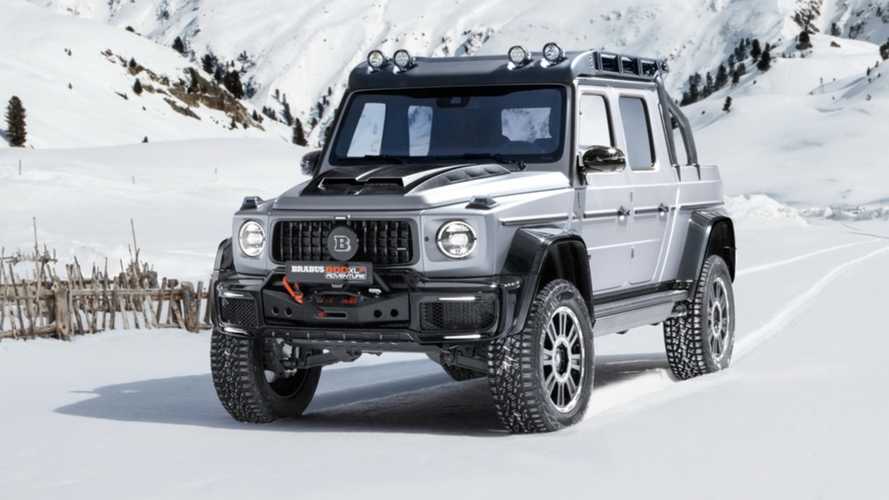 Brabus is going to the 2020 Geneva Motor Show, and it is bringing to the event its new creation based on the Mercedes-AMG G63 sport utility vehicle platform. The Brabus 800 Adventure XLP package transforms the auto into a pickup truck, and it gives the G-Class a performance boost.
The Brabus 800 Adventure XLP starts at 575,630 euros ($626,236) but its cost can go up to 666,386 euros ($725,064) with its full set of upgrades like the unit that will be shown in Geneva.
Here is a quick look at the features of the new Brabus 800 Adventure XLP:
Exterior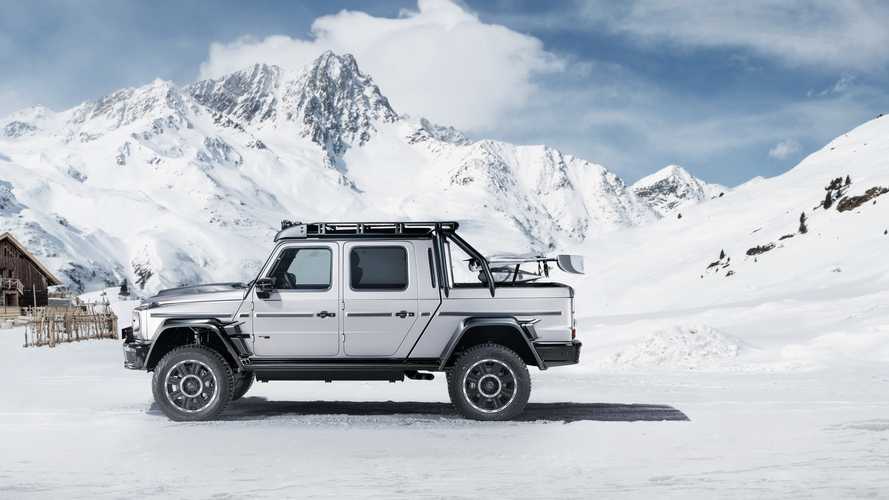 The wheelbase of the AMG G63 is extended by 19.7 inches to make way for the custom pickup bed. The bed is made of steel while the side panels are lined with carbon to manage its weight. It also functions as a landing pad for a Wingcopter drone.
Among the other cosmetic upgrades include a new hood with scoops, bullbar, winch, roof rack, and heated rear window. Meanwhile, the suspension of the vehicle has 19.2 inches ground clearance.
Overall, the vehicle now measures 17.4 feet. That makes it 27.1 inches longer than the AMG G63 without a spare wheel cover at the rear. Despite the added size, the tuner ensures that the frame of the G-Class maintains its torsional strength.
Interior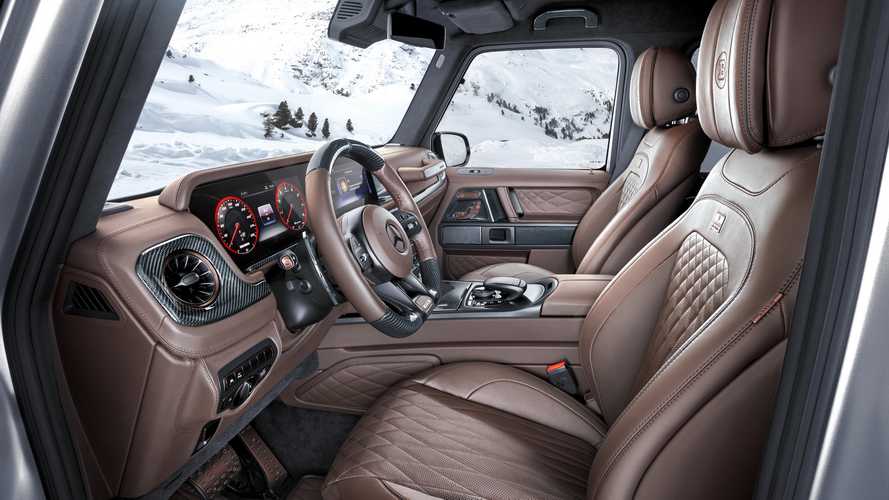 Aside from all the goodies found in the stock AMG G63, Brabus adds its extra touch with Burned Oak dark brown leather covers. It comes with diamond stitching and black Alcantara contrasting accents.
Engine and Performance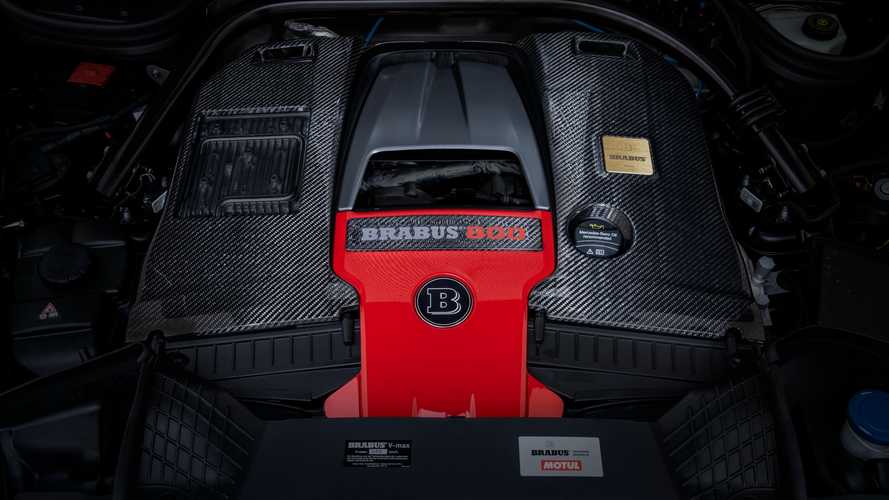 The pickup based on the G-Class retains its 4.0-liter biturbo V8 engine but it is tuned to deliver a whopping 789 hp and 738 lb-ft of torque. The drivetrain is improved through the installation of the specialist's portal axles. The setup allows the auto to go from 0 to 62 mph in just 4.8 seconds while its top speed is electronically-capped at 130 mph.