Giancarlo Perlas
January 2, 2020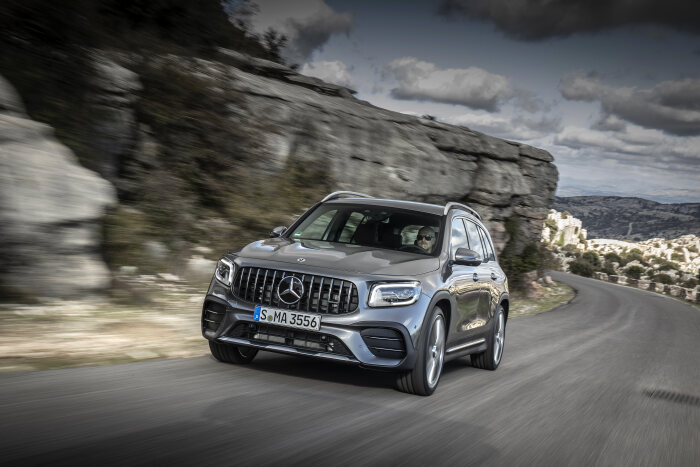 Are you looking for a new luxury sport utility vehicle this New Year with a performance bump? Hop in as we take a look at the new Mercedes-AMG GLB 35 4MATIC, which is now available for order and priced starting at 54,549.60 euros.
The SUV is currently the most potent version of the Mercedes-Benz GLB that was introduced in mid-2019. The auto carries a 2.0-liter turbocharged engine with peak performance at 302 hp and 295 lb-ft of torque. All that power goes to an all-wheel-drive system and distributed via an eight-speed automatic transmission.
The configuration allows the AMG GLB 35 to go from 0 to 100 km/h in just 5.2 seconds. Meanwhile, its top speed is electronically-capped at 250 km/h.
The AMG GLB 35 is not the pinnacle of its range though. A more powerful trim is yet to come in the form of the Mercedes-AMG GLB 45. The vehicle is expected to carry up to 382 hp similar to the Mercedes-AMG A 45. There are hints that a Mercedes-AMG GLB 45 S is in the works too, but we will get there when more details are available.
The GLB is only 1.7 inches shorter than the Mercedes-Benz GLC, but it boasts an optional third row of seats. Upon its introduction, Mercedes claimed that it is the only compact SUV to possess that feature.
Aside from the performance boost compared to its standard model, the AMG GLB 35 gets a mild cosmetic upgrade in its nose, which adopts the Panamericana grille design, more aggressive front bumper, and dual exhaust pipes. It also sports 19-inch alloy wheels with an optional switch to 21-inch wheels. The interior gets updated as well with its supportive sports seats wrapped partially in leather with red stitching.