Giancarlo Perlas
December 10, 2019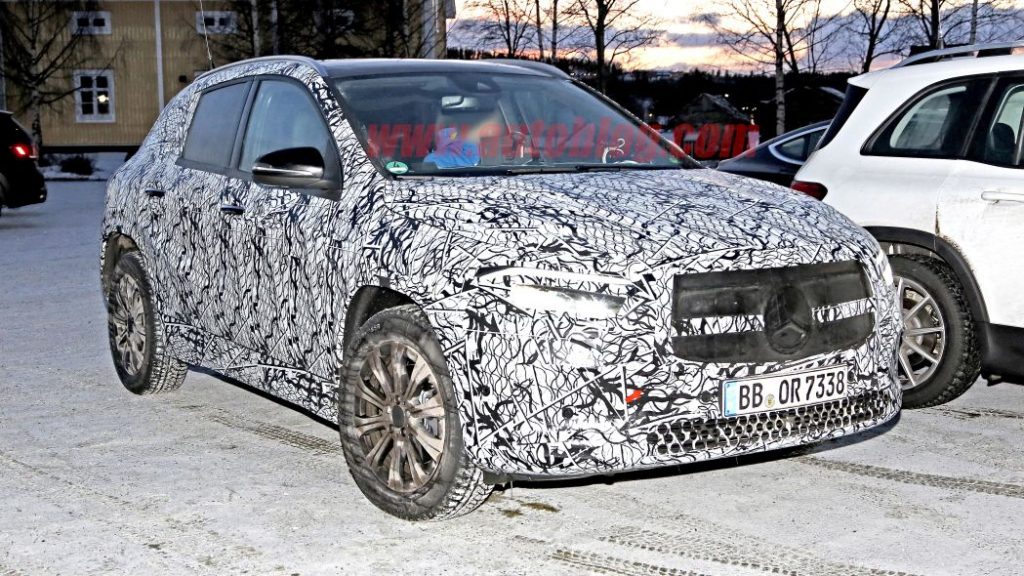 The Mercedes-Benz EQA is on the loose again. This time, the all-electric crossover is sporting some changes in its body. The product is a part of Mercedes' electrification efforts that promise at least 10 all-electric models on the market by 2025.
The new images of the EQA published by Autoblog were taken from Scandinavia while the electric vehicle was undergoing winter testing. This is to see how the components of the car will react to a harsh cold climate.
At a glance, the EQA prototype appears to resemble the shape of the upcoming Mercedes-Benz GLA, which is a big departure from its concept version. The dimensions of the two seem to be alike as well, and even their fenders look the same. With all those similarities, expect them to share the same interior layout and technologies.
The all-new EQA hints a new grille, lights and some unique ornaments in its body though that makes it distinct from its petrol-fueled crossover relative but at par with the Mercedes-Benz EQC.
There's no information yet about the powertrain of the EQA and its electric range. However, since the EQC promises around 200 miles at full charge, the EQA should not be far behind from that mark. Meanwhile, the EV will likely adopt an all-wheel-drive system since it is equipped with the same MFAII platform used by the upcoming GLA.
The new Mercedes-Benz EQA will probably make its debut sometime next year because the spotlight for this month is already reserved for the next-generation GLA.