Giancarlo Perlas
November 4, 2019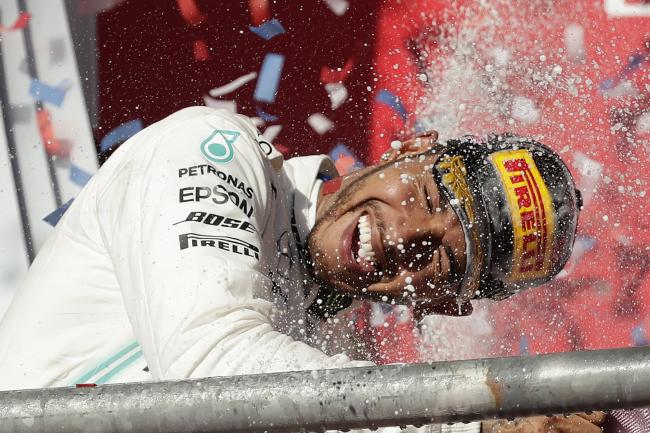 After securing the Formula One Constructors' Championship in Japan, the battle for the Drivers' Championship was left between the drivers of Mercedes AMG Petronas. Although Valtteri Bottas led the race from start to finish at the recently-concluded US Grand Prix while Lewis Hamilton only landed next to him, the latter would end up with enough points to be crowned with his sixth world title.
Hamilton is now the second F1 driver with the most championships. He is currently just one championship shy of equaling the record set by Michael Schumacher. The Briton has already overtaken the five world championships held by Juan Manuel Fangio who is now demoted in the third place of this category.
Hamilton's new achievement was praised by his boss Toto Wolff and other drivers. Even his former teammate and rival Nico Rosberg recalled how both of them started in karting and ended up into the F1 world championship scene. Meanwhile, the Briton dedicated his milestone to his family and the late Niki Lauda whom he considered as a close friend.
Hamilton has one season left in his contract with Mercedes, but he earlier expressed his intention to extend his job with the team beyond 2020. On paper, the driver is guaranteed £40million per year salary.
"It's beyond surreal, that my life journey has brought me to this point in winning the sixth title. I don't really know how I'm supposed to feel," Hamilton said. "I don't believe in the whole Cloud Nine thing but I'm flying super high right now," he further commented during an interview.
In the aftermath of the US Grand Prix, Hamilton has a total of 381 in the drivers' scorecards. Bottas is 67 points behind with 314 points. It seems Bottas has already secured the second place because the third-placer, Ferrari's Charles Leclerc, has a 65-point gap to cover.