Giancarlo Perlas
October 13, 2019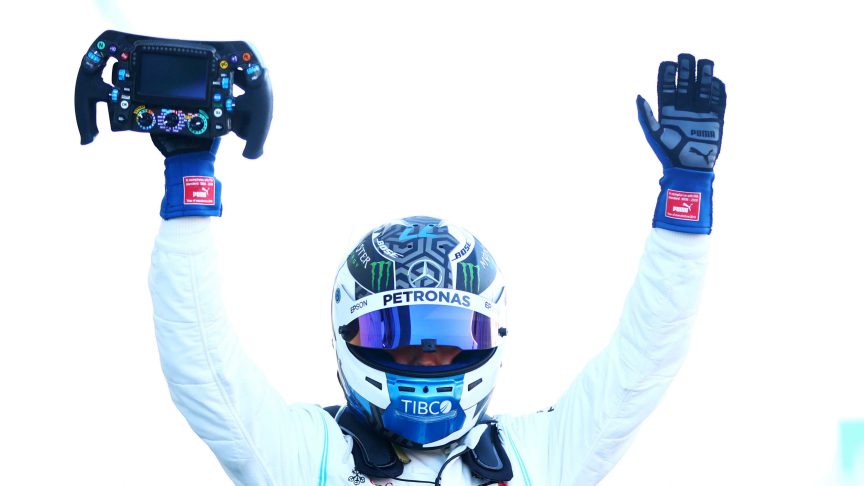 Mercedes AMG Petronas driver Valtteri Bottas finally scored a victory after a long drought while his teammate Lewis Hamilton finished third at the 2019 Japanese Grand Prix. The finish brought the team their sixth consecutive Constructors' Championship in Formula One.
The win of Bottas was mostly thanks to a double mishap on the part of Ferrari. The red team saw its driver Sebastian Vettel get a premature start before the red lights were out in the pole position, which forced him to stop before going at it again. Bottas took advantage of the situation by launching his car ahead of him.
Charles Leclerc also had a poor start and he was held back by Red Bull's Max Verstappen in the first two corners of the race. Eventually, the French driver collided with the Dutch driver resulting in the latter's retirement and the former's 5-second penalty and an added 10 seconds sanction for his team's failure to replace his damaged front wing immediately.
Meanwhile, Hamilton attributed his failure to win with Mercedes' strategy. He said that they should have gone for the hardest tires and he questioned his team's one-stop approach for him.
Currently, Bottas has 274 points in the Drivers' Standings, and Hamilton has 338 points. Despite the Briton's 64-point lead against the Finn, he needs at least 78 points lead from his teammate to secure his sixth world championship. With that, Hamilton and Mercedes are looking to cement their legacy in F1 by having the most consecutive championships?—breaking Michael Schumacher and Ferrari's record from 2000 to 2004.