Giancarlo Perlas
October 17, 2019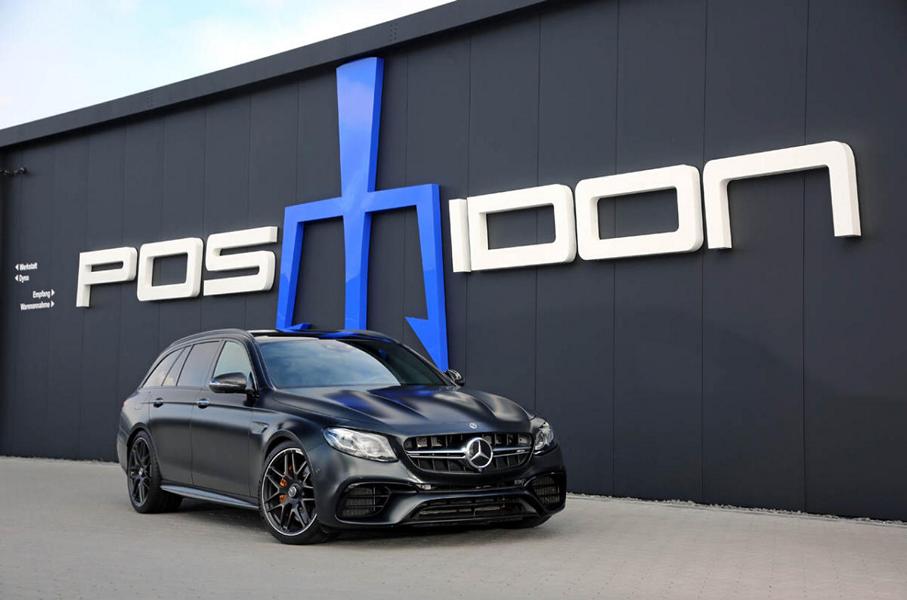 German tuner Posaidon doesn't appear to be contented on what the Mercedes-AMG E63 S 4MATIC T-Model has to offer. The company recently revealed the hidden potential of the car through its RS 830+ package that takes the output of the auto up to 830 hp as the kit implies.
It should be noted that we have seen the same package earlier on the Mercedes-AMG GT63 4-Door, so it is safe to assume that it is nothing short of impressive. The Mercedes-AMG E63 S Sedan also received the same upgrade last year. However, it is worth mentioning that the AMG GT 4-Door and high-performance E-Class sedan gained nearly 880 from the same package. Therefore, it is possible that the AMG E63 S T-Model is more powerful than what was claimed.
Basically, the performance package puts 830 hp and 885 lb-ft of torque to the AMG E63 S wagon. The numbers are a whopping 218 hp and 258 lb-ft up from the original configuration of the vehicle. These are made possible through the installation of the package's new turbine chargers, transmission control software, bigger intercooler, exhaust system, and sports air filter.
The performance boost enables the AMG E63 S 4MATIC T-Model to accelerate from 0 to 62 mph in under three seconds. The modification unleashes the top speed of the car all the way to 224 mph too.
Again, the Mercedes-AMG E63 S 4MATIC T-Model here is not showing any signs of customizations in its exterior. There was no mention of interior personalization from the package as well.