Giancarlo Perlas
September 30, 2019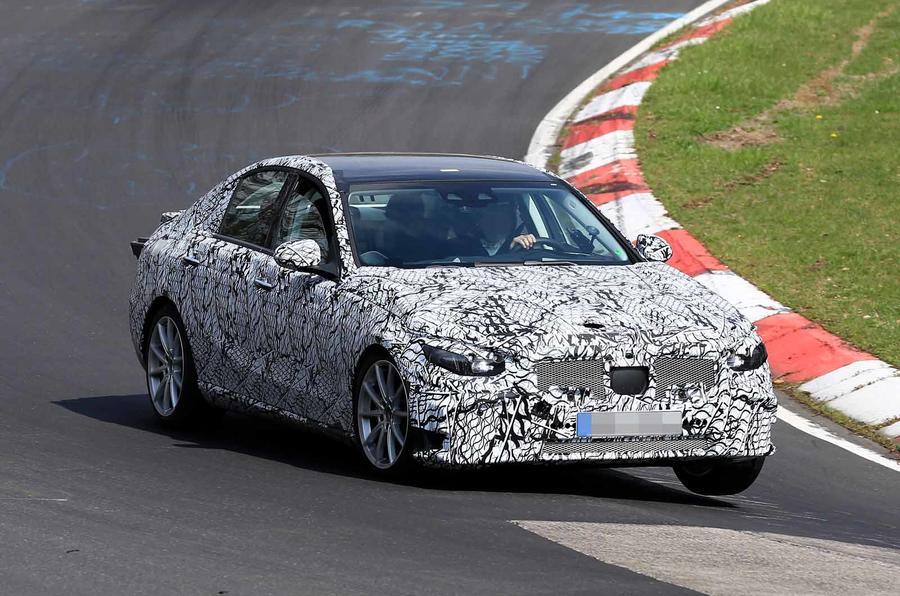 The development of the new Mercedes-Benz C-Class sedan is underway. To attract more buyers and keep up with its competitors, its maker decided to revamp its interior too. New reports suggest that it will get an S-Class level of technology.
As seen in the latest spy shots of the upcoming C-Class, the dimensions and shape of the vehicle will not be much different than its existing model. However, its headlamps will be more angular similar to the more expensive Mercedes cars.
For now, we do not know the full extent of the S-Class grade upgrades on the new C-Class. We have confirmation though that it will carry some of the semi-autonomous driving systems of it's brand's flagship car. One of them allows hands-free driving under the 80 mph speed. Another lets it follow the vehicle directly ahead of it within 130 mph, thanks to its advanced adaptive cruise control.
The car is rumored to get an auto-parking feature as well. Using a tech developed with Bosch, the auto can already search and maneuver itself in parking spaces simply by using an app to activate the function. These are made possible by its new array of sensors consisting of long-range lidar, multi-mode radar, ultra-sonic sensors and the stereo camera provided by LG.
Among the other expected changes in the C-Class include the integration of Mercedes' new Modular Rear Architecture (MRA) platform. It will also adopt a new electrical architecture that can house a 48-volt system to make way for its plug-in hybrid trims.