Giancarlo Perlas
August 14, 2019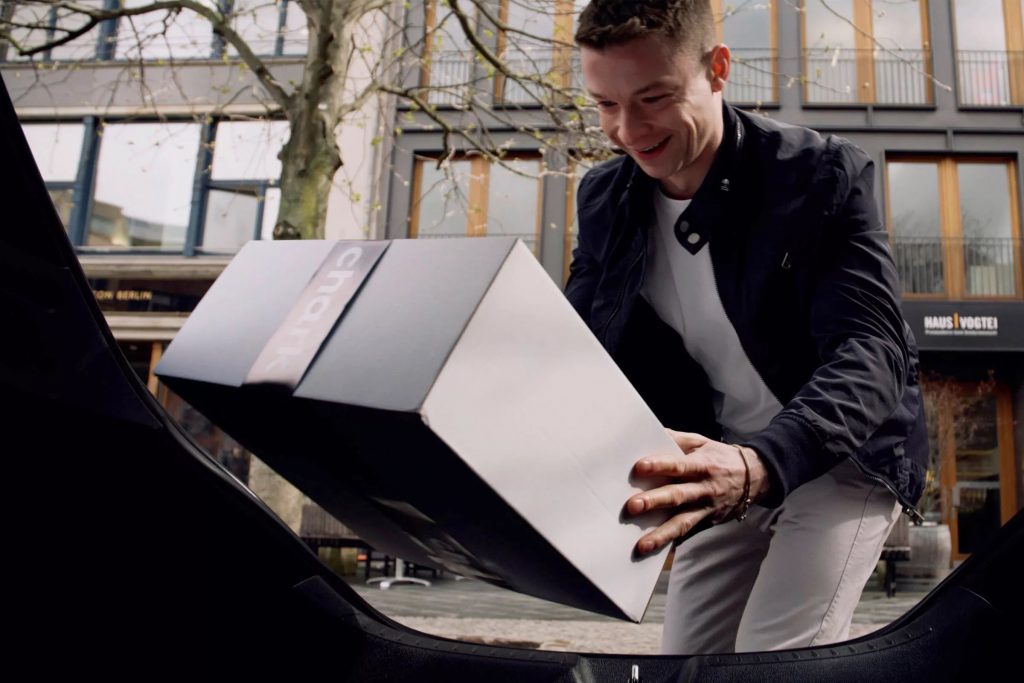 Chark is the new Mercedes-Benz program that will allow for the delivery of packages in vehicles. Instead of providing the online shops and courier services with your residential or office address, you will give the address of the Chark hub and the user's Chark ID number. The delivery will then be made to your car.
Mercedes-Benz isn't the first automaker to give this program a try. Volvo started a similar program back in 2015. Skoda also had its pilot program recently. And of course, Amazon already gave it a go with Amazon Key, the company's in-car parcel drop-off service that works with Honda, GM, and Ford vehicles.
Chark is the portmanteau of change and park. The program is part of Daimler's Lab1886 innovation center, which develops and tests new programs outside the traditional core business.
The Chark program is open to owners of 2015 or newer Mercedes-Benz passenger car models. It is also available to the V-Class van. When the owner shops online, the Chark hub and the personal Chark ID number will be entered during the checkout process. The owner will also choose a window time for the delivery.
The parcel must be within 500 meters of the car's location. Then, the courier will have one-time access to unlock the car and leave the parcel inside the car. The access will not grant the courier to start the car. After the package is placed inside the car, the access code will be used to lock it again. The owner should get a notification and photo that the parcel is in the right spot.
The requirements are that the car should be at least 500 meters away from the parcel, the vehicle must be easily accessible, the windows and doors should be locked, there should be no valuables, animals, and people inside the vehicle, and the car needs to have a strong connection with the Mercedes Me network. The courier will be granted access via Mercedes Me.