Giancarlo Perlas
August 17, 2019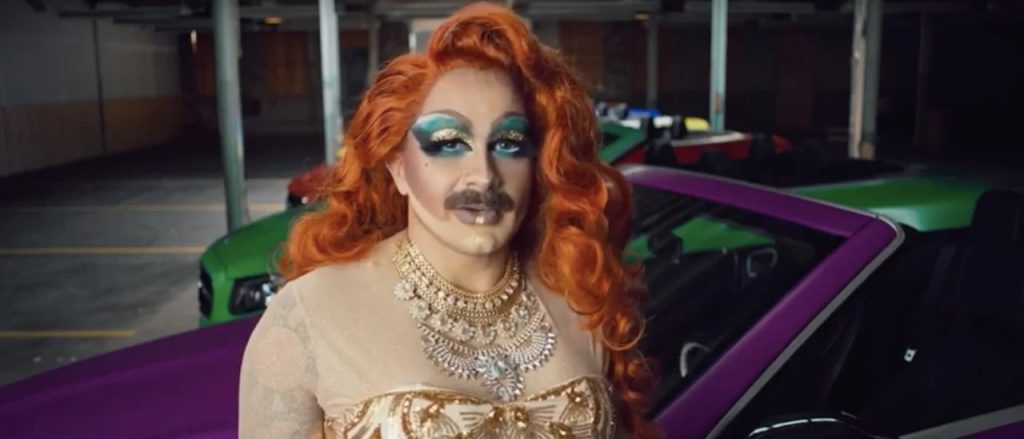 Mercedes-Benz Canada just released an ad campaign to promote gender diversity. The videos, which were posted on video-sharing platform YouTube, features a mustachioed drag queen dressed in an evening gown.
A message posted on Twitter by @MercedesBenzCDN read: "Join us in celebrating the values that unite us all. Today and every day. #DrivenByDiversity." The accompanying video featured six people mentioning the values represented by the LGBTQ pride flag: life, healing, sunlight, nature, harmony, and spirit.
It ends with the slogan: "Driven by diversity every day."
The ad is part of a larger video campaign titled "The many colors of Pride." Longer ads—one for each value represented by the Pride flag—were posted on YouTube.
In the green color video, the caption read: "One flag. Six colors. Each with its own meaning. Green means nature."
The first subject on the green video talked about what the color green represents to him. He said that green means nature, birth, balance, and "everything grounding." For members of the LGBTQ, he said the flag symbolizes hope and inspiration. "It unifies us all."
The second subject on the green video said that the color green means the connection between the LGBTQ+ community and the environment. It talks about climate change and how without being responsible for the Earth that we all live in, there would be no community. "We have no reason to fight," he said.
He added: "When I came out to my family, my mom and dad — they weren't as supportive as I thought they would be, and they didn't talk to me for about two weeks, but I found support, and I found love in the LGBTQ+ community."
The video campaign also featured Mercedes-Benz cars, all of which were painted according to the color represented in the video. Each of the cars also features a rainbow strip wrapped around its body. Rainbow has become a symbol of the Pride community.