Giancarlo Perlas
August 29, 2019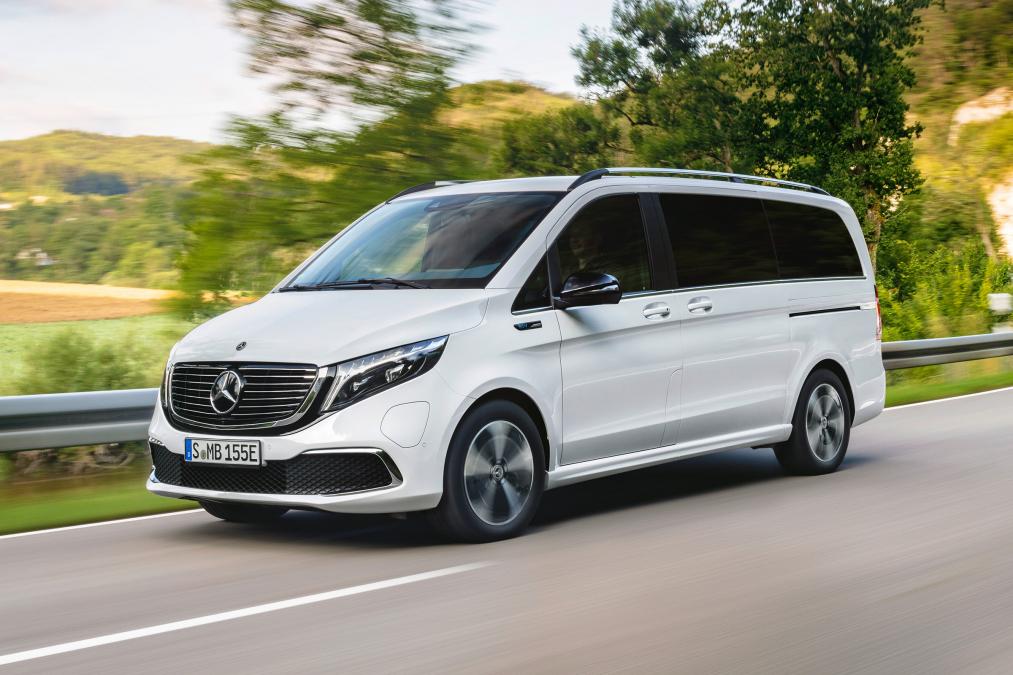 The Mercedes EQV is the second all-electric EQ model from the German automaker. The EQV is a luxury passenger can that will use electric power to give it supposedly 250 miles of range. Mercedes officially unveiled the EQV ahead of its scheduled debut at the Frankfurt Auto Show next month.
The all-electric passenger van uses a 100kWh battery that produces 201 horsepower and 362Nm of torque. The EQV can reportedly reach 250 miles on a single charge. It can also get from 10 percent to 80 percent of full battery charge in less than an hour using a rapid public charge point.
All versions of the EQV will be fitted with Mercedes' latest infotainment system, the MBUX. The brand said it has been "refined" for the EQV. The van's cabin has a 10-inch screen that can be customized to display a myriad of information, ranging from the available charge to energy flow to a consumption histogram. And similar to the A-Class, the system also responds when the driver says "Hey Mercedes."
The EQV comes with different drive modes. The E+ setting, for example, uses the vehicle's navigation system and programmed route. This setting optimizes the vehicle's parameters and maximizes its available range. Using recuperation settings, the van can also capture the energy that would otherwise be lost. Mercedes even went so far as to claim that in some instances, a driver can use the EQV for miles without using the brake pedal.
Mercedes hasn't released the full price range for the EQV but expect it to hit the £60,000 ($73,033) mark. The first deliveries are due in spring.