Giancarlo Perlas
August 17, 2019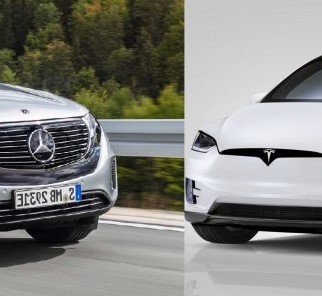 Mercedes-Benz and Tesla are leading the auto industry in the autonomous driving tech developments. Tesla, in particular, has advanced in this field with most of its cars already packed with semi-autonomous driving features. Mercedes is not too far behind with the new A-Class and E-Class.
But now, automakers are thinking of more ways to entertain drivers and passengers while the car does the driving for them. What could keep them from getting bored and getting drowsy while they don't have to maneuver through traffic?
Gaming could be one solution to keeping drivers and passengers of autonomous cars on their feet. Mercedes-Benz and Tesla are working on their in-car games initiatives.
Mercedes launched an in-car gaming challenge, asking participants to create games for cars in the future. The challenge is open for everyone 18 years old and above—students, gamers, game designers, and app developers.
It has three categories: passenger car for the best in-car gaming experience, bus for a game concept that will keep the passengers totally immersed in the journey, and mobile app for the virtual driving of a Mercedes-Benz vehicle.
Participants can join either as an individual or as a group of five members. There is a dedicated platform that Mercedes developed that has to be used to create the game. Finalists will present their games at the University of Stuttgart. The winning piece will get a cash prize.
Tesla, on the other hand, said the gaming activities will be offered on the car's infotainment centers. The company already rolled out Atari's Missile Command, Asteroids, Lunar Lander, and Centipede. New Tesla cars are now being launched with 2048 and Atari's Super Breakout games.