Giancarlo Perlas
August 6, 2019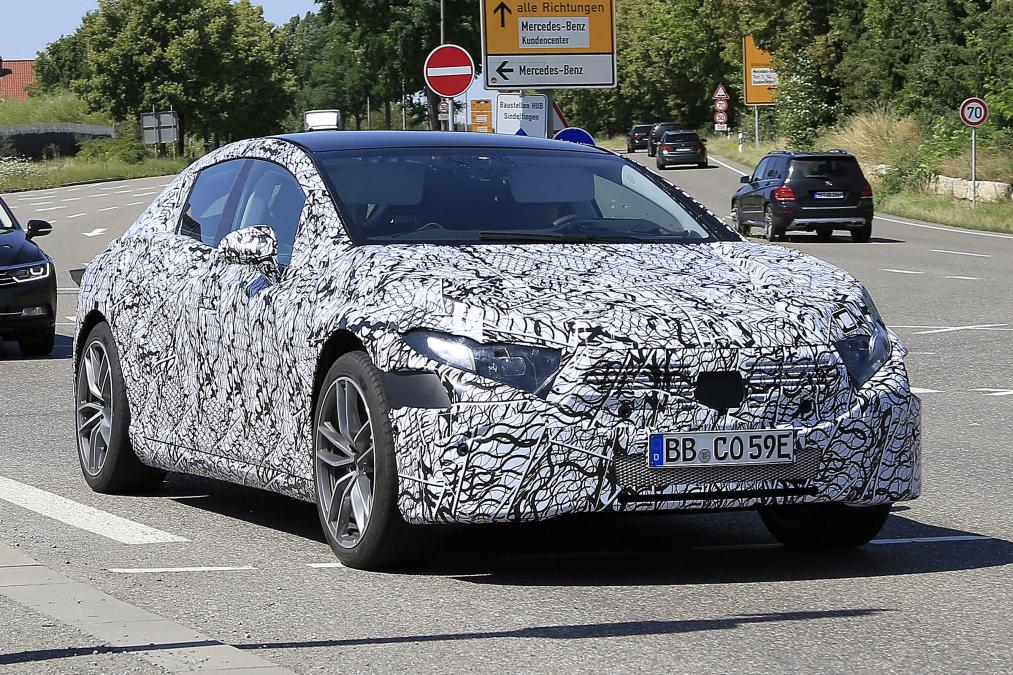 Mercedes' flagship EQS saloon that will be built on an all-new EV platform will arrive in 2022. This range-topping model is part of the German company's electrification plan. We expect to see at least 10 all-electric passenger cars for Mercedes in three years.
These latest spy shots revealed that the flagship EQS, which will join the existing EQC SUV as well as the upcoming EQV MPV and EQA hatchback, is well into its development phase. We will likely see this as a concept car at this year's Frankfurt Motor Show in September.
The current EQC uses an adapted version of a platform that's also found in the GLC SUV. However, the EQS will be the first one to use the all-electric platform that's being developed and built in the factory in Stuttgart. This platform is available for a variety of models, seeing as it's made of scalable materials such as steel, carbon fiber, and aluminum.
Earlier this year, a Mercedes-Benz official revealed that the platform is designed for larger cars and SUVs. The official also told Auto Express that the car manufacturer will build at least five body styles using that architecture.
The EQS will not require a new factory, so it will be built at Mercedes' new Factory 56 in Stuttgart alongside the S-Class.
The EQS name has already been trademarked, along with EQS 350 to EQS 600. Based on that, we can expect that there's going to be a wide range of lineup that will differ in performance outputs.
The EQS, at the least, should have four-wheel-drive set-up with a motor on each axle and power output over 400bhp. It is expected to have a larger battery than the 80kWh found in the EQC.