Giancarlo Perlas
July 14, 2019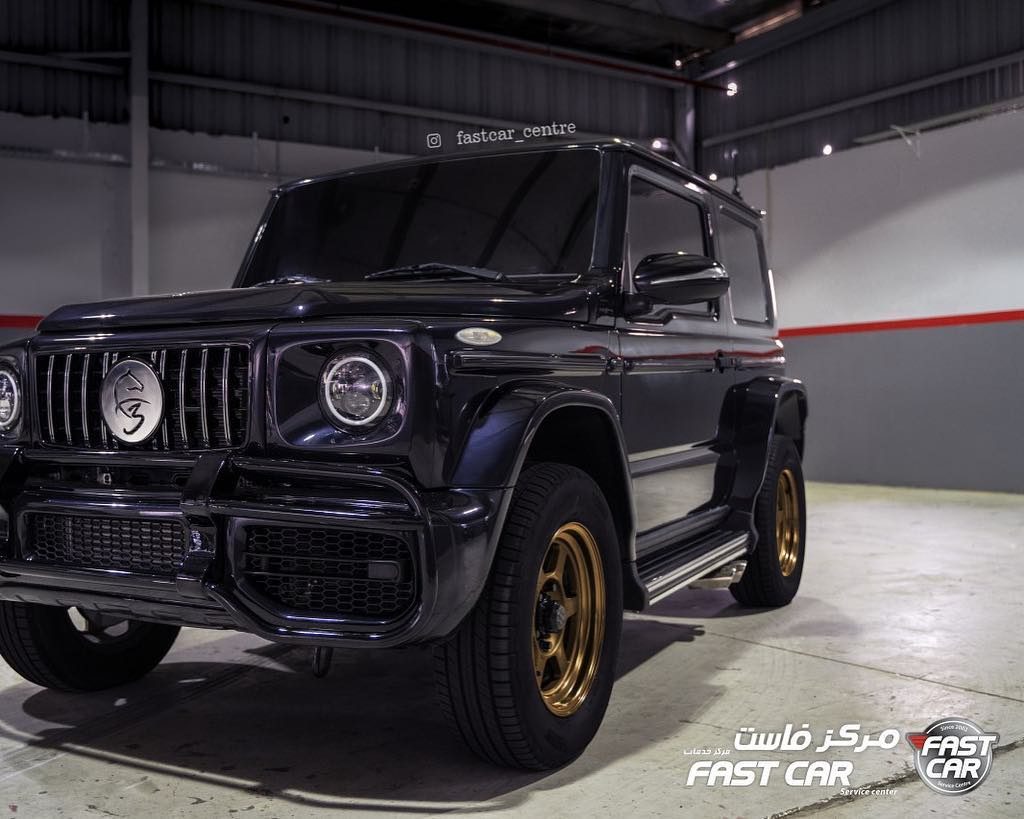 Over the years, the Suzuki Jimny has evolved its styling until it eventually closely resembled the boxy Mercedes-Benz G-Class. The mini sport utility vehicle has been referred to as the "Baby G-Class" because of that. Due to its more affordable pricing than the luxury SUV from Mercedes, several tuners have used its platform to create a replica of the iconic G-Class.
Recently, Dubai's Fast Car Service Center made an almost perfect copy of the Mercedes-AMG G63 using a Jimny. The tuner fitted the Suzuki compact SUV with Panamericana grille similar to the AMG model of the Mercedes SUV. After that, the auto was given large intakes, LED lights, side steps, side mirror caps, body lines, dual exhaust on each side, and spare wheel cover similar to the German vehicle. The Jimny can be easily mistaken as an AMG G63 model if it weren't for its compact size and two-door look.
There was no mention of any performance boost in the transformed Jimny. In its stock configuration, the two-door vehicle is equipped with a minuscule 1.3-liter engine with only 100 hp and 130 Nm of torque. The auto arrived in dealerships with a $23,990 MSRP.
Previously, we have featured some tuners who have managed to perform a similar feat using the Jimny platform. Last month, we saw a Chinese company turn it again into a mini G-Class. However, the most amazing Jimny modification to date was the one made by 15 students of the Nihon Automotive Technology School in Japan. They created a copy of the Mercedes-AMG G63 AMG 6×6 using two Jimny Kei trucks.