Giancarlo Perlas
July 24, 2019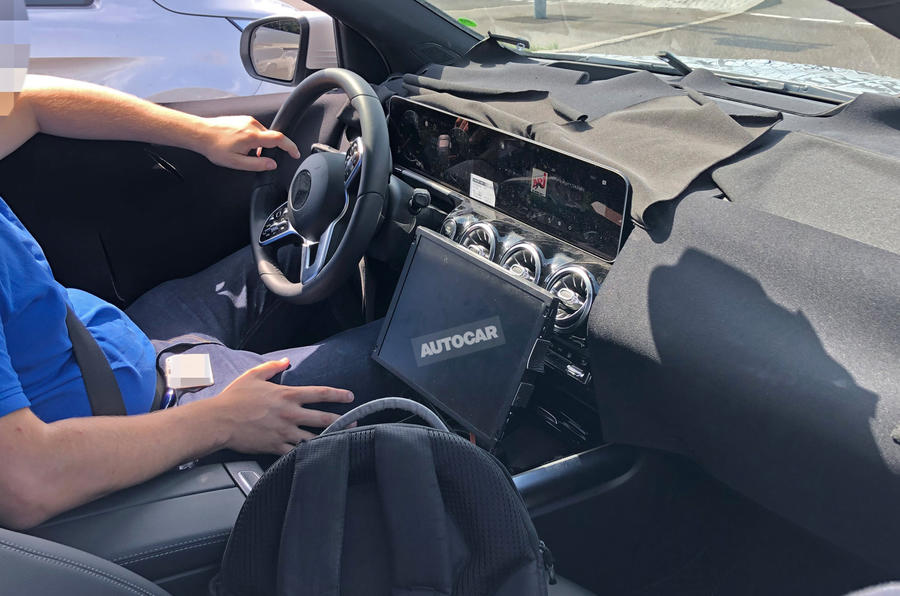 Audi Q2's rival, the new Mercedes-Benz GLA, has been spotted again testing on the road. This is likely one of the many more times we'll get to see the GLA ahead of a rumored debut at the Frankfurt Motor Show in September.
The spy photos showed the car's interior, the dashboard of which is very similar to the A-Class, as well as Mercedes' other new compact models. The dashboard features rounded air vents and the twin touchscreens of the revolutionary MBUX system.
Outside, the second-generation looks very much like the A-Class which it was based. The styling details are almost identical and the latest images showed the GLA sitting lower to the ground than the past model. The swollen rear haunches and the profile remain the same.
The new GLA will join Mercedes' range of MFA-platform-based vehicles such as the A-Class saloon, A-Class hatchback, the CLA Shooting Brake, the CLA four-door coupe, and the B-Class MPV.
The GLA is a class lower than the GLB, the largest car built on that platform and a new rival to the likes of the BMW X1 and the Audi Q3. This means that the GLA will have to compete in the market dominated by smaller compact crossover such as the Audi Q2 and the Ford Focus Active.
We can expect the GLA to adopt the German automaker's innovative MBUX infotainment system so everything in the cabin can be controlled via a touchpad or voice control. It's expected also that the GLA will be equipped with more advanced safety features and increased material quality.