Giancarlo Perlas
July 30, 2019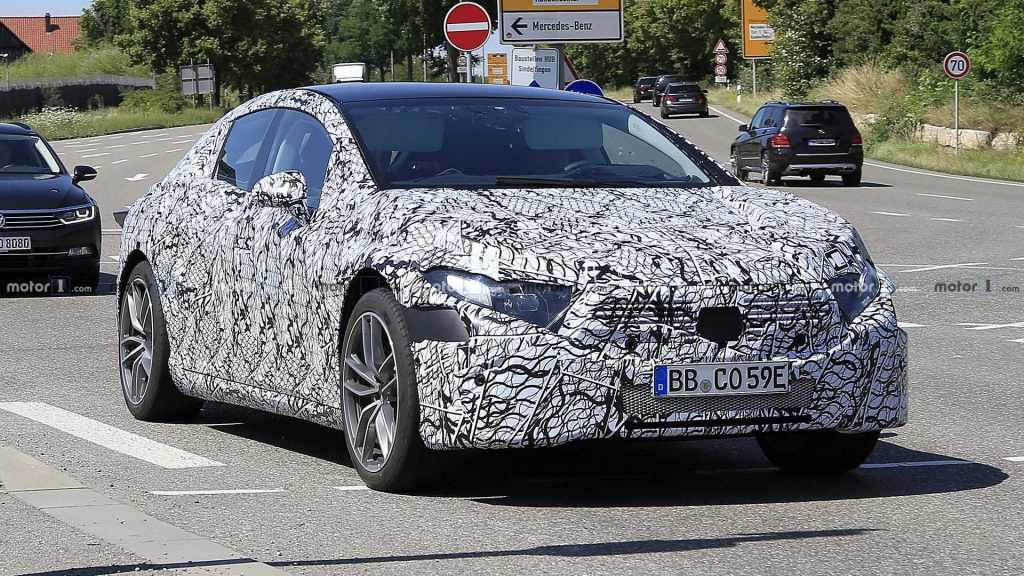 Mercedes-Benz is showing us how the new EQS will look like in a new set of spy photos. There will be two new additions to the three-pointed star's lineup—one is a traditional S-Class and the other one is the all-electric EQS. The latter will take the challenge in facing up the likes of Porsche Taycan, Tesla Model S, and Audi E-Tron GT.
The Mercedes-Benz EQS prototype is heavily camouflaged in the spy shots, but not enough to make us see that it will be a tad shorter than the current S-Class. Rumors have it that the car will sit on the brand's modular electric platform, so cabin and cargo space will be efficiently used since the electric car will have a flat floor to house the battery pack.
A photo of the EQS with its hood up showed that there's a ton of equipment under the trunk when it should be used for more space, as is the case with many electric cars today. For now, we're hoping that Mercedes should have just gone ahead and popped the equipment in there since this is a prototype. When the production-ready version comes in with the same setup, we'll be worried.
From the looks of it, the EQS will be a hatchback which means more space at the back. It will also have a frameless door and the super-low hood design. If the production version comes out without the engine under the front trunk, we'll dare say that Mercedes is trying to maximize forward visibility.
Expect the EQS to come with a couple of electric motors, all-wheel-drive configuration, and plenty of power. Mercedes hasn't revealed when it will come out, though, but we're excited to see it compete with Tesla Model S.