Giancarlo Perlas
July 10, 2019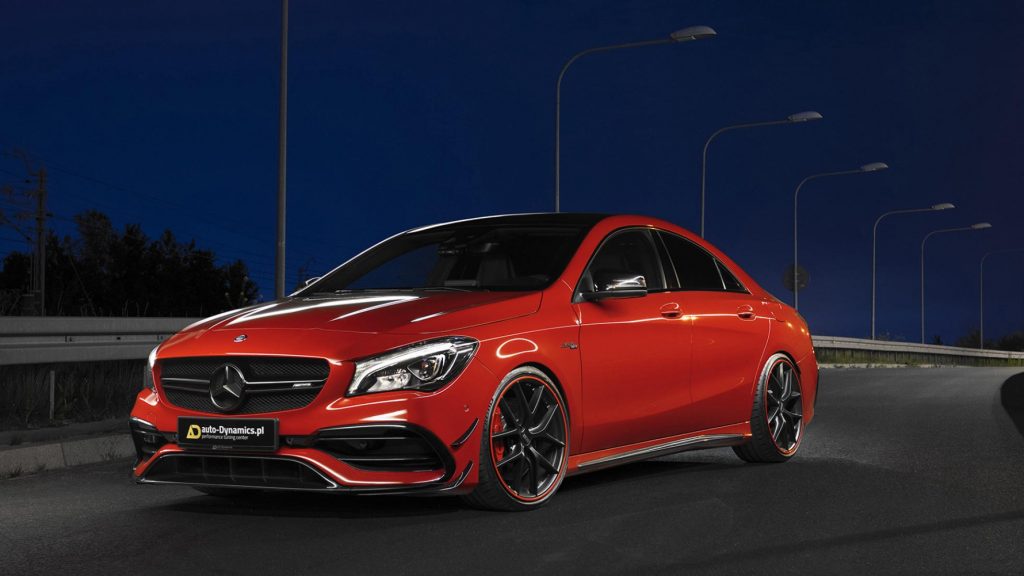 The current Mercedes-Benz CLA coupe range is highlighted by the Mercedes-AMG CLA45. The 2.0-liter turbocharged inline-four engine of the car's high-performance AMG version is capable of 387 hp. Not content with the output of its engine, Polish tuner auto-Dynamics.pl tinkered with the vehicle's outgoing model to raise its output to 535 hp with 472 lb-ft of torque.
It should be noted that the new Mercedes CLA now comes with an AMG CLA35 version with 302 hp. It also has an AMG CLA45 variant with 387 hp and an AMG CLA45 S trim with 421 hp. The selections will basically mirror the AMG A-Class' offerings.
Looking back at the new AMG CLA choices, auto-Dynamics.pl's AMG CLA45 trumps even the range's new top trim model. The tuner said that they "extremely modified" the car to achieve the mentioned figures.
To get the boost in output, the tuner installed a new turbocharger in the auto. The performance increase is complemented by Bilsten suspension, Pagid brakes, Remus exhausts, and BBS wheels, among others. After that, the specialists installed gloss black fins and lip spoiler to make the car look sportier and more stylish. The only thing that buyers of the package will miss is the new Panamericana grille design of the new AMG CLA units.
Meanwhile, no details were revealed about the 0-62 mph acceleration of the tuned CLA45 but the company assured that its max speed can go up to 199 mph. As a recap, the new AMG CLA35 can go from 0-62 mph in 4.9 seconds while its top speed is capped at 155 mph.