Giancarlo Perlas
July 13, 2019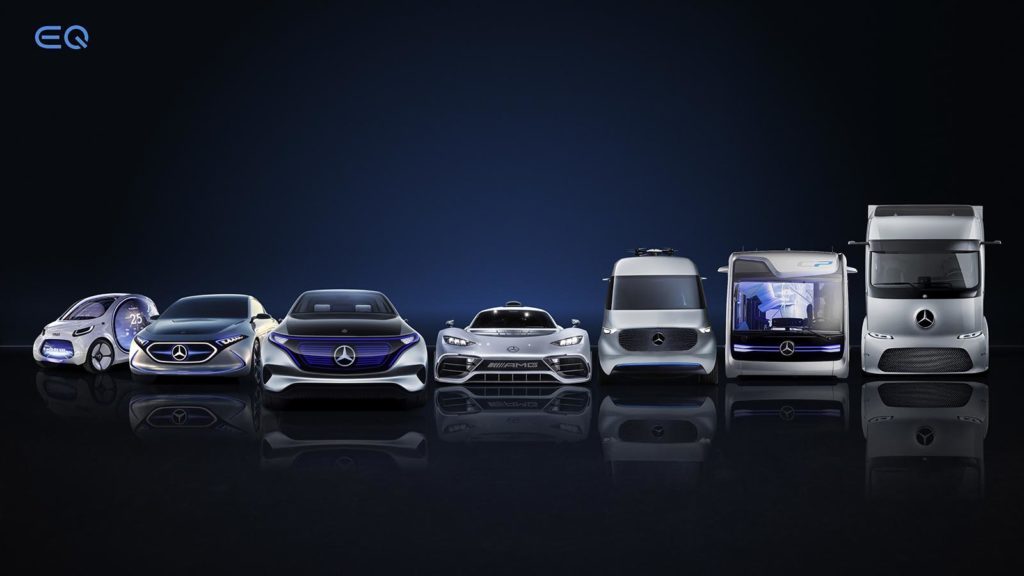 Daimler AG, the parent company of Mercedes-Benz, posted a warning about a likely slump in its profits for 2019. The company blamed the numerous recalls, legal issues and low consumer demand for new cars as the reason for the drop.
According to CNN, Daimler projects €1.6 billion ($1.8 billion) profit for the second quarter. The figures are a significant dive from the same period last year, which saw the company's earnings at €2.6 billion ($2.9 billion). With that, the automaker is estimated to rake up less than the €11.1 billion ($12.5 billion) profit it recorded in 2018.
Among the mentioned factors for the low returns were the Takata airbag recall, diesel emissions controversy, slow product rollouts and weak overall demand in the market. Daimler shares immediately went down by 1.7% in Frankfurt just after the announcement was made.
Previously, we have reported that the total sales of Mercedes for the first half of 2019 slipped down by 4.6% with 1,134,729 luxury vehicles delivered to customers globally. All key markets in Europe, NAFTA region and Asia (except China) took a negative hit from January to June.
The luxury car maker attributed the slowdown to the ongoing changes in its sport utility vehicle models, which the brand sees as having the largest volume in the market. However, the company keeps a positive outlook in the third quarter when its new SUV and compact car models roll out in dealerships.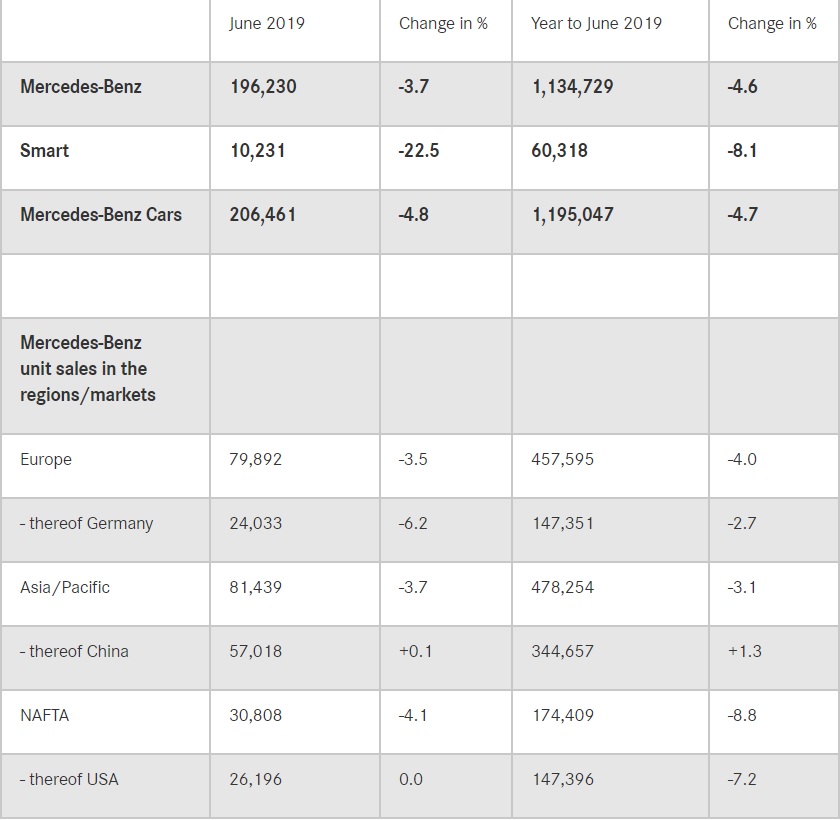 It should be noted that many automakers are also suffering the same fate because of lower consumer demand. As a means to combat this, they have formed alliances to pool their resources and save on operating or production expenses. One of the newly formed partnerships was forged by Daimler and BMW for the joint development of autonomous driving technologies. Ford and Volkswagen were the latest to team up for the platform sharing of their electric vehicles and self-driving tech too.