Giancarlo Perlas
June 5, 2019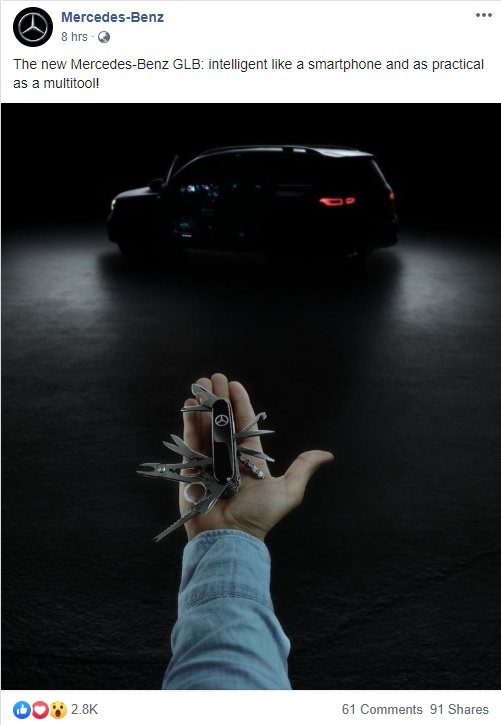 It won't be long until we see the much-anticipated Mercedes-Benz GLB sport utility vehicle. Its maker just dropped a teaser of the product on its Facebook page.
Of course, the teaser does not really show much of the GLB. The auto is hidden in shadows, and we can only make out its shape through its silhouette and lights. We also get a sneak peek of the vehicle's interior, which shows a digital cockpit.
The preview comes with the caption, "The new Mercedes-Benz GLB: intelligent like a smartphone and as practical as a multitool!" That means, it is likely packing advanced tech highlighted by the MBUX system, and it's made with reliability in mind for everyday driving.
So far, that's all there is to it. However, we have already seen the GLB in numerous spy shots, so we have a pretty good idea by now of how it will look like.
Going back to the latest spy shots of the GLB, we already know that it will carry a lot of the styling cues shown by its concept form. It ditches the boxy look though in favor of smoother curves on its surfaces. On the other hand, it is a bit more muscular compared to the GLC.
The GLB is the largest offering of Mercedes to use the latest MFA platform. It will follow the engine trims of the A-Class too. Expect its most potent variant to be the Mercedes-AMG GLB 45 equipped with a 2.0-liter turbo engine producing at least 416 hp.