Giancarlo Perlas
June 28, 2019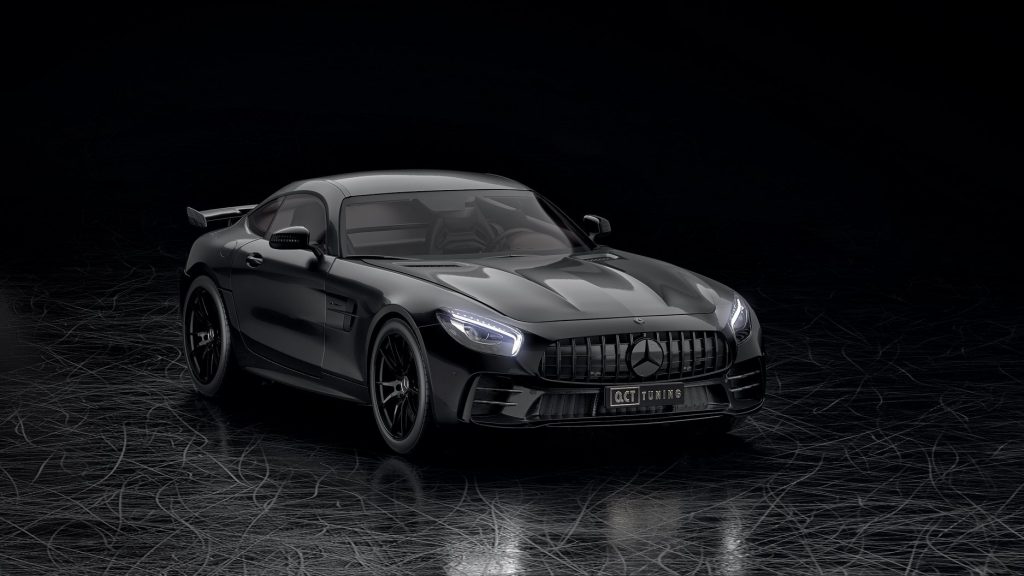 A couple of days ago, the Mercedes-AMG GTR received a mean upgrade from one tuner. This includes mild cosmetic changes and boosts in performance.
O.CT Tuning was responsible for this particular upgrade to the AMG GTR. They gave the high-performance car a blacked out look, turning every metal component of the car darker, including the front grille, mirror caps, side sills, spoiler, diffuser, and wheels. All the chrome parts, even the ones highlighting the badges and vents, now came in black. The glass in the windshield, sides, and rear also got a darker tint.
The changes in the vehicle's exterior may be subtle but the tuner did a great job in making it stand out more. O.CT referred to it as the "murdered-out" look. The upgrade transformed the Beast of Green Hell into something meaner, giving it a menacing aura.
In its fresh-from-the-factory form, the AMG GTR's 4.0-liter twin-turbo V8 engine is capable of producing up to 585 hp and 700 Nm of torque. This car from O.CT raises the bar with its output totaling 650 hp and torque of 850 Nm. The power boost was achieved by a simple ECU tune.
No specific details were given about the new acceleration time of the tuned AMG GTR. However, O.CT claimed that it is quicker than the 3.6-second run of its unadulterated version from 0 to 100 km/h. The company promises optimized fuel consumption and normal emission levels despite the significant power increase of the car.
The pricing of the new Mercedes-AMG GTR package from O.CT is only available upon the request of interested parties. Though we do know that their work comes with a five-year warranty.