Giancarlo Perlas
June 28, 2019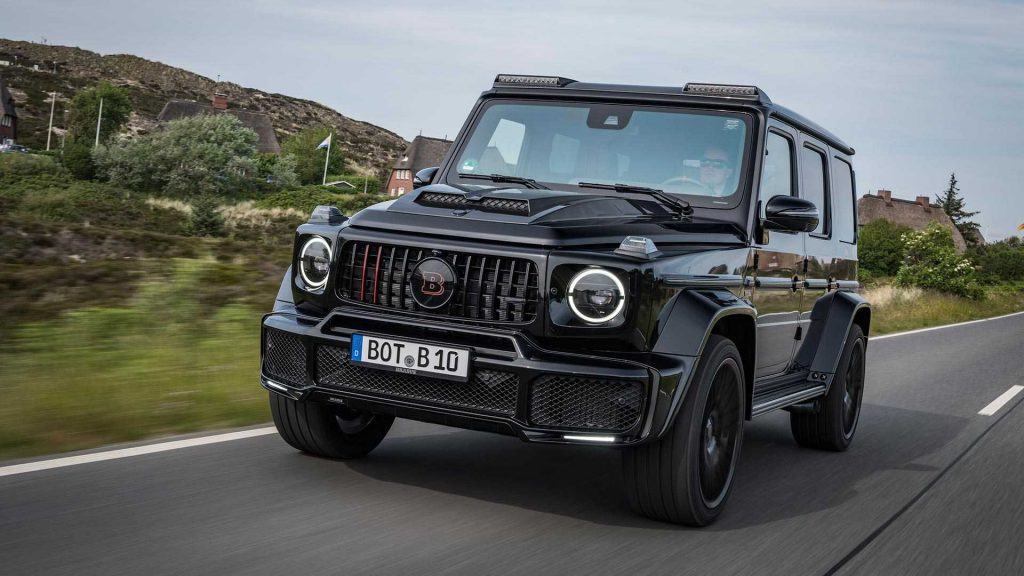 Brabus unveiled new packages for the Mercedes-AMG G63 called the Black Ops 800 and Shadow 800. These builds for the G-Class are only limited to 10 examples each.
From the names of the packages alone, we know that Brabus is into something here. And certainly, the famous German tuner delivered its promise when the sinister-looking Black Ops 800 and Shadow 800 packages for the G-Class came out.
Performance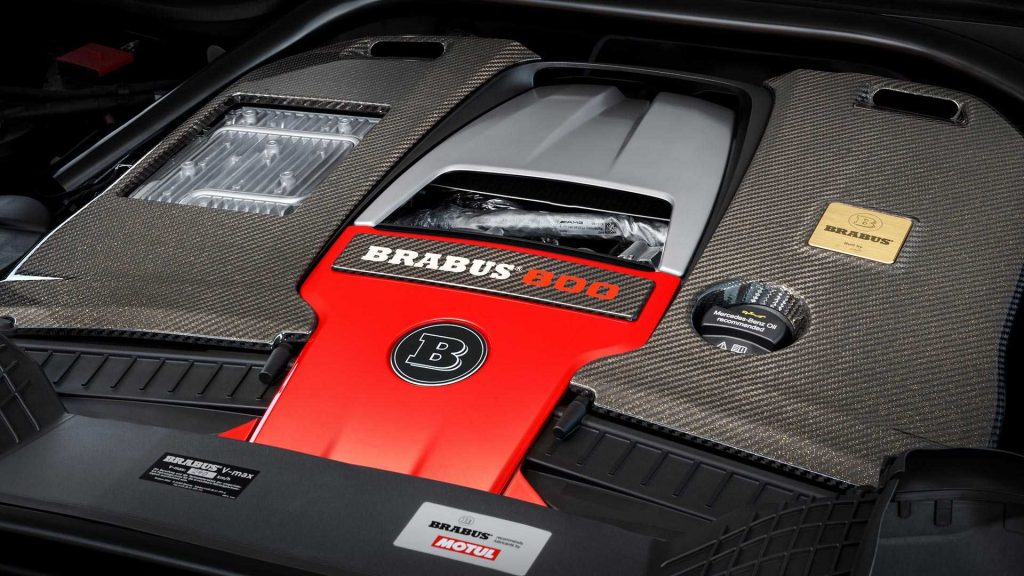 As the names imply, the AMG G63 Black Ops 800 and Shadow 800 carry an output of nearly 800 hp. To be exact, Brabus squeezed out 789 hp and 738 lb-ft of torque from the 4.0-liter biturbo V8 engine of the boxy SUV. The figures are 212 hp and 111 lb-ft up compared to the stock version of the AMG G63.
Styling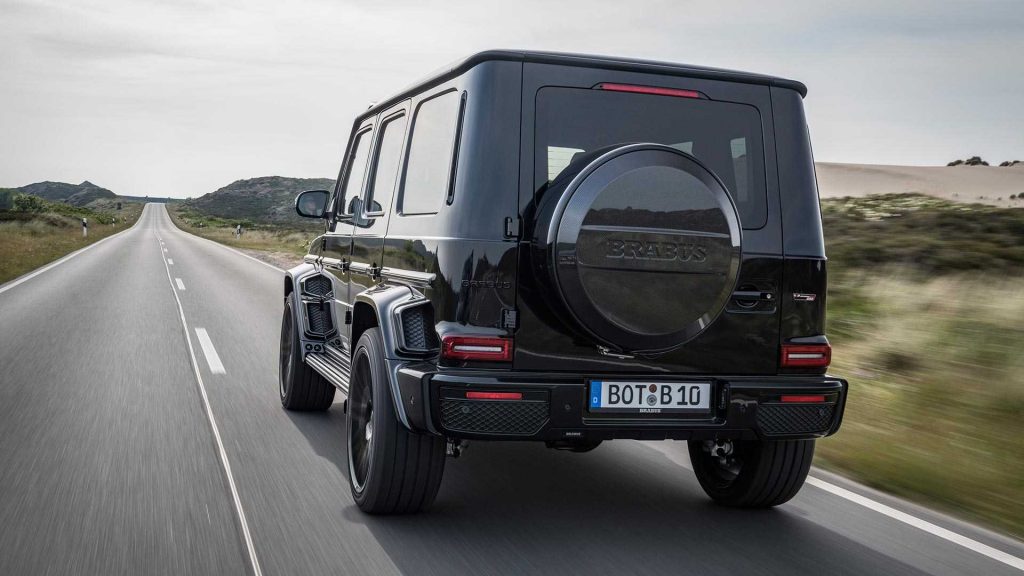 Both packages benefit from the Brabus Widestar body kit extending the width of the AMG G63 by four inches, thanks to the expanded fenders. The two are also fitted with the company's signature 23-inch Platinum Edition forged wheels. The vehicles also come with badges indicating their limited edition status. What keeps the two apart are their color schemes.
Black Ops 800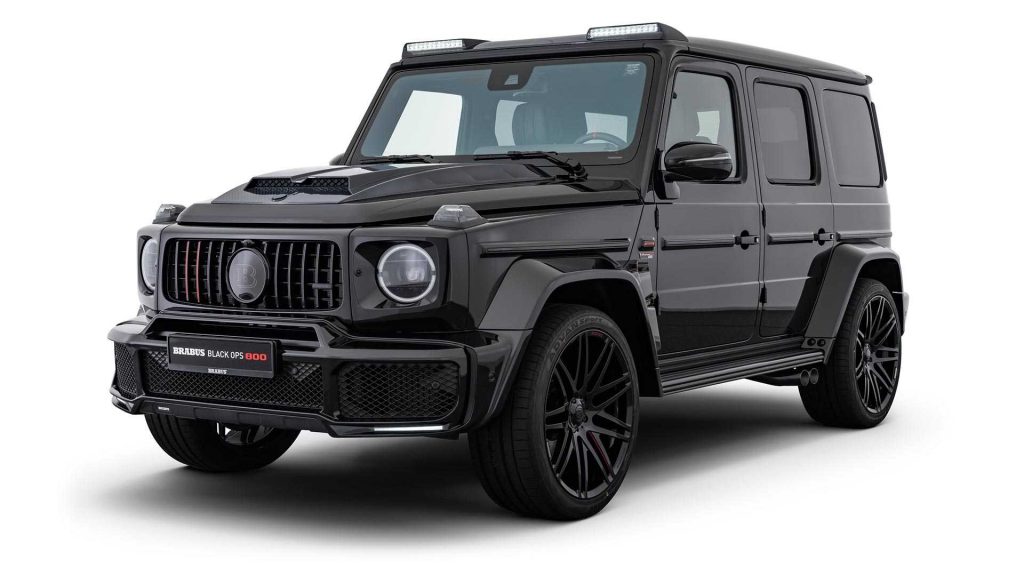 The Brabus AMG G63 Black Ops 800 showcases a gloss black exterior finish. Faint red accents highlight the front grille and wheel spokes of the vehicle. Meanwhile, the interior features carbon fiber surfaces for the central console and door panels.
Shadow 800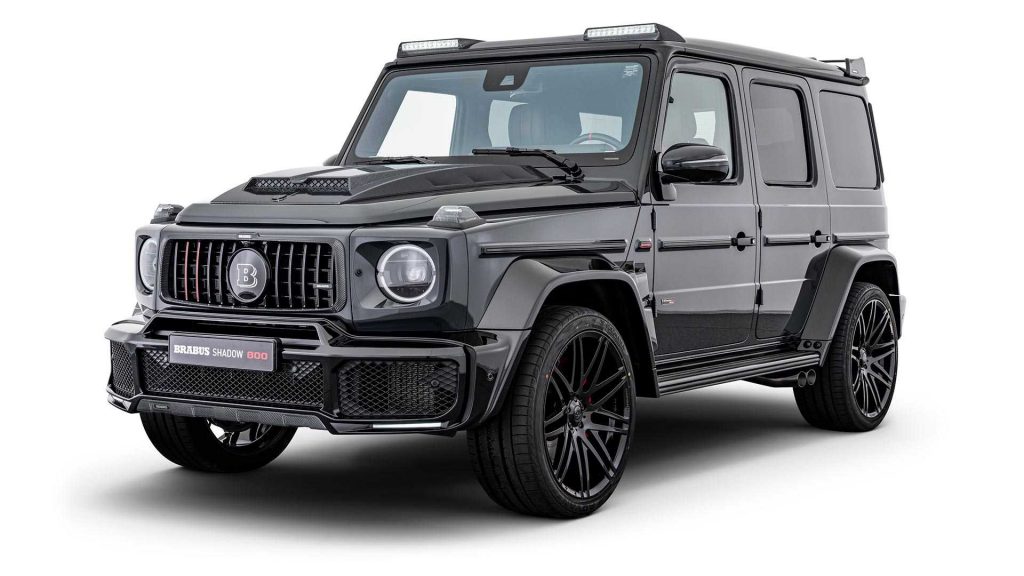 The Brabus AMG G63 Shadow 800 has a dark gunmetal gray paint for its exterior with gloss black highlights for the fender flares. It is fitted with carbon fiber for the front grille, hood scoop, roof light frames, wheel carrier, and rear wing. The interior offered by the package is livelier than the Black Ops due to its black leather surfaces with contrasting red and gray accents. The A-pillar comes with Alcantara upholstery, and the cabin makes heavy use of carbon fiber too.
Prices
The pricing of the Black Ops 800 starts at 275,055 euros ($308,499) while the Shadow 800 takes off at 327,621 euros ($367,509).