Giancarlo Perlas
June 10, 2019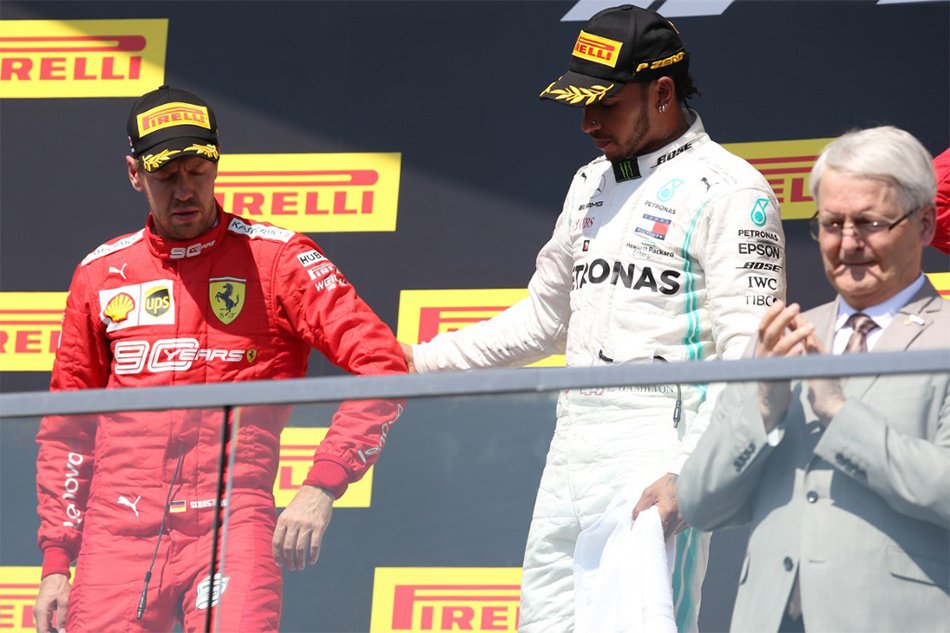 Lewis Hamilton continues his winning ways as he once again bags the victory at the Formula 1 Canadian Grand Prix this Sunday. However, the Mercedes driver's triumph was marred by controversy.
It was Ferrari's Sebastian Vettel who crossed the checkered flag first. However, the German was penalized by the stewards for 5 seconds. The sanction was enough to propel Hamilton to the top.
The penalty stemmed from Lap 48 of 70 when the leading Vettel was pressured by Hamilton. As a result, the Ferrari driver got his tires on the grass at the Turn 3-4 chicane. When he went back on track, he forced Hamilton towards the wall. Fortunately, the current world champion hit the brakes before it happened. This prompted an investigation by the stewards who decided it was a foul on the part of Vettel. The five-second penalty was slapped against Vettel with 13 laps going to end of the race, which was enough to hand Hamilton the win.
Hamilton has won 5 out of the 7 races this 2019, giving him a good momentum this season. Following Vettel is his teammate Charles Leclerc on the third position. Mercedes' Valtteri Bottas was 51.043 seconds behind Hamilton.
The drama continued when Vettel refused to attend the post-race interviews after the event. However, he eventually stood on the podium, and he was also voted by fans as Driver of the Day. Prior to that though, he rearranged the numbers marking the winning order of the race cars, putting the number 1 in front of his car and the number 2 by Hamiton's car.
Hamilton was booed by the fans following the incident but Vettel defended him saying, "Don't boo Lewis – you should boo these decisions, not him."