Giancarlo Perlas
May 31, 2019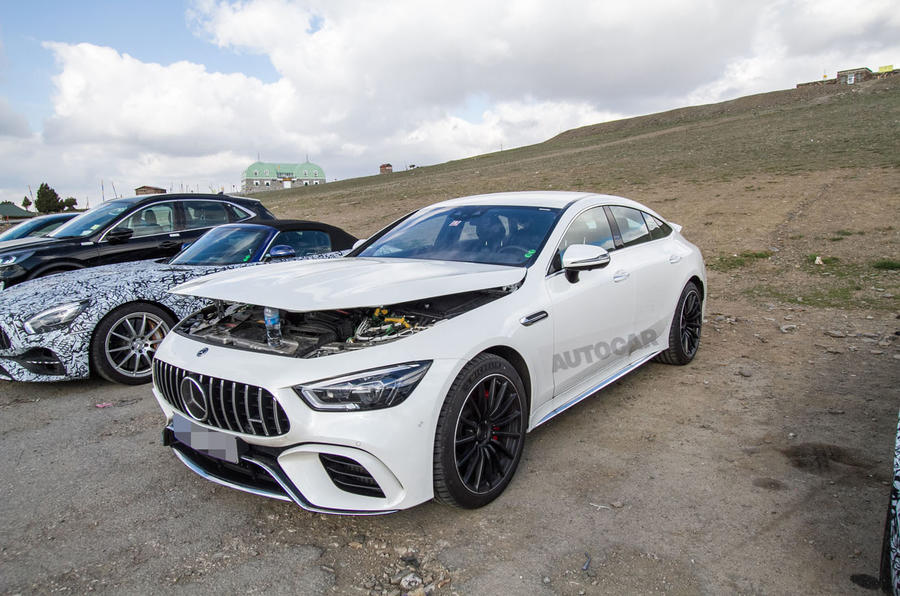 It seems that the Mercedes-AMG has more plans for its GT range. Rumor has it that a Mercedes-AMG GT 73 is set for a 2020 release, and it will come with a hybrid powertrain.
Autocar claimed that the Mercedes-AMG GT 73 will be heavily-based on the GT 4-Door Coupe previewed at the 2017 Geneva Motor Show. The show car was packing 805 hp, thanks to its 4.0-liter V8 engine in front paired to an electric motor in the rear. That's about 200 hp more than the most potent version of the AMG GT so far, which is the AMG GT 63 S.
Inside sources from Affalterbach already revealed the planned hybrid setup for the AMG GT. If it comes into fruition, it would sit on top of the AMG GT range and just below the much-awaited One hypercar in terms of power. The article said that the AMG GT 73 is due for release in the early part of next year.
The report backed up the rumor with spy shots showing what appears to be an AMG GT 63 S. However, taking a peek under the hood of the car shows complex wiring that hints a hybrid electric setup. The person who was responsible for snapping the photos also told the source that the test mule drove silently using electric power.
The petrol engine and electric motor would significantly increase the weight of the auto. However, the AMG GT 73 is still projected to run from 0-62 mph at around 3.2 seconds similar to the AMG GT 63 S. The only redeeming factor of the AMG GT 73 against the AMG GT 63 S will be its improved fuel-efficiency brought about by its electric mode. The car is rumored to have a 31-mile electric range.