Giancarlo Perlas
May 18, 2019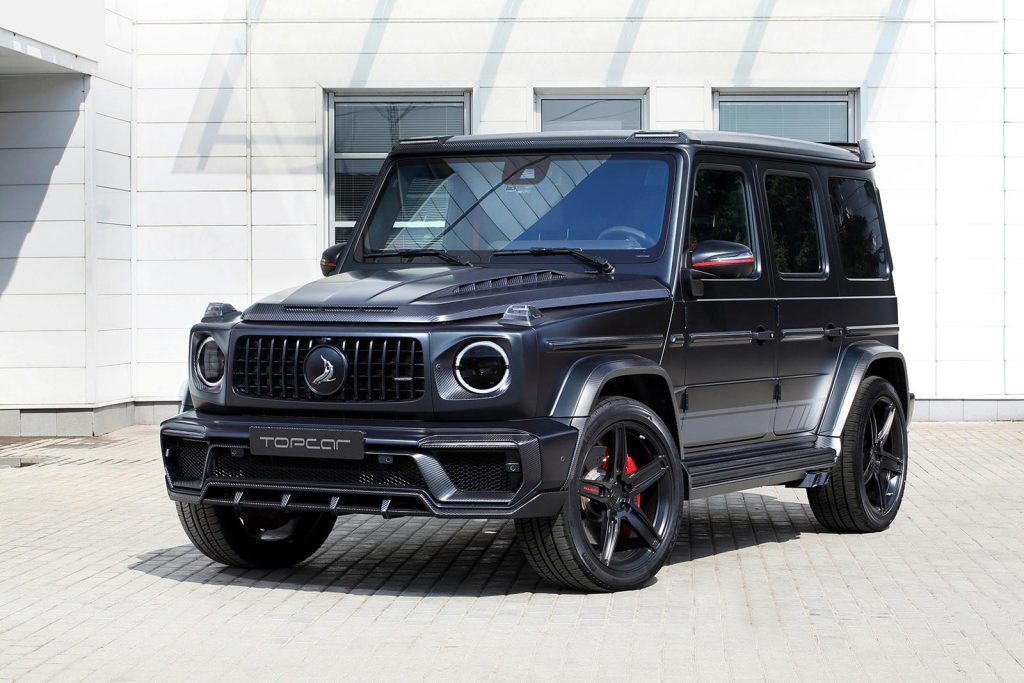 The Russian aftermarket tuning company Topcar is at it again. This time, they gave the new Mercedes-AMG G63 a darker and more menacing personality with its new cosmetic modifications brought about the Inferno body kit.
The Inferno body kit of TopCar truly lives up to its name by bringing out the beast in every Mercedes it gets its hands to. The package successfully turned the Mercedes-Benz GLE into the dark side with its jet black carbon fiber inserts. While the high-performance AMG variant of the G-Class is already imposing as it is, combining it with TopCar's signature Inferno kit makes it more intimidating on the road.
The Inferno kit for the AMG G63 consists of a new hood with air inlets, side roof panels, roof spoiler and front bumpers made from carbon fiber. TopCar also provides added LED lights, custom exhaust tips, and shark logos on the grille as well as the spare tire cover at the back.
TopCar didn't mention any power upgrades for the AMG G63, but for the record, the 4.0-liter biturbo V8 engine of the auto already produces 430 kW and 850 Nm of torque. The stock configuration of the vehicle alone lets it rip from 0-100 km/h in just 4.5 seconds, and it can reach a top speed of up to 220 km/h.
The Inferno body kit for the AMG G63 starts at $20,000. However, going all-out with the carbon fiber trim package will push you back to around $147,500.