Giancarlo Perlas
May 18, 2019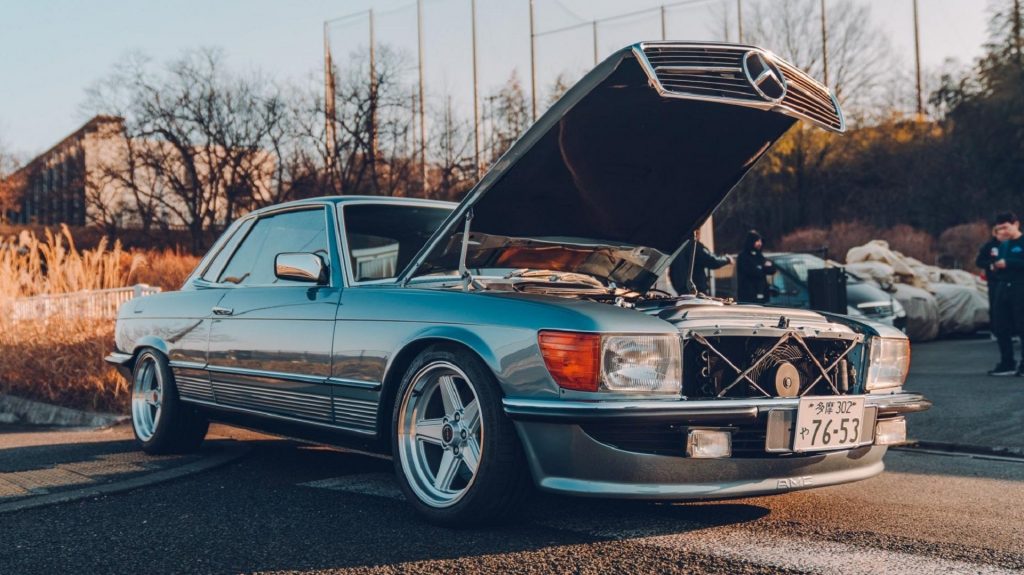 Seeing a classic 1977 Mercedes-Benz 450 SLC in an almost pristine look is definitely a rare treat. The car does not only have a beauty to boast, but it also has a powerful engine. However, an unnamed tuner did a restomod to the car that puts more oomph beneath its hood by swapping its engine with the Toyota 2JZ power unit.
The 1977 450 SLC here is a mishmash of German architecture and Japanese engineering. According to Speedhunters, the original 4.5-liter naturally-aspirated V8 engine of the car was replaced by a 3.0-liter inline six Toyota 2JZ unit. The resulting power of the swap is a whopping 450 hp for the Benz that makes it a worthy challenger to the sports cars of our time.
The engine swap was complemented by plenty of modifications including a MoTeC M600 ECU. The transmission of the car was also replaced by a Toyota 4-Speed automatic from Aristo, also known as the Lexus GS in our market. It should be noted that the stock transmission of the 450 SLC was a three-speed automatic.
In addition, the tuner equipped the car with a Brembo brake system to handle the added power. Ferrari F50 calipers at the front and Ferrari F430 calipers at the rear were inserted to further support the mods.
Inside the tuned 450 SLC though are the same modifications made by AMG before its official merger with Mercedes. The only noticeable change in the car's look based on the photos provided by Top Gear was its set of 17-inch HWA Asteroids wheels that were inspired by the original 15-inch Penta-style wheels back in the 70s.
In the end, the 450 SLC retains its signature Mercedes look while a beast rests within it, thanks to the Toyota 2JZ engine.