Giancarlo Perlas
April 5, 2019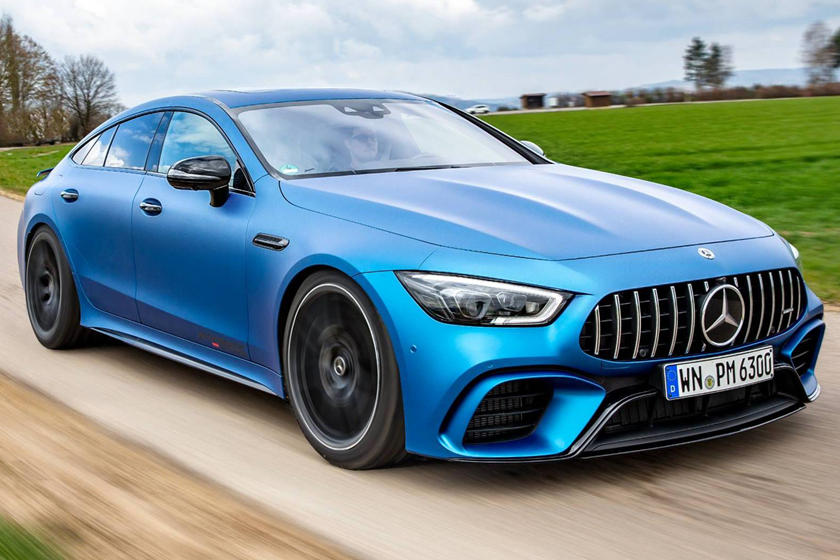 On its own, the Mercedes-AMG GT 63 S 4-Door Coupe is already one of the fastest four-door cars in the market with its 4.0-liter twin-turbo V8 that makes 630 horsepower and 664 pound-feet of torque. Any mortal would thank the heavens for the power this coupe makes, but not German tuner Performmaster who thinks there's room for growth for the Mercedes-AMG GT 63 S 4-Door Coupe.
The company's latest project is called the Performmaster Mercedes-AMG GT 63 S 4-door Coupe 1 of 31 Limited Customer Edition. It will only produce 31 units of this masterclass in four-door coupe to commemorate the tuner's 31st anniversary.
Performmaster tuned the Mercedes-AMG GT 4-Door Coupe so well that it gives more power than the new Ferrari F8 Tributo. The engine is paired with the same nine-speed automatic transmission and 4Matic+ AWD system. This allows the coupe to sprint to 62 mph from a standpoint in 2.9 seconds. That makes the tuned four-door coupe 0.3 seconds faster than the regular car. Top speed remains unchanged at 196 mph.
For that increase in performance, the coupe was also fitted with a custom aerodynamic package that includes a handcrafted carbon fiber parts with a front splitter, rear wing, and a diffuser that's painted in either the body color or in high-gloss black. The wing was installed with the purpose of improving stability during high-speed driving.
Inside the cabin, not much has changed save for the "1of31" plaque to remind drivers that there are only 31 units of this monster on the road. Pricing details haven't been announced for the limited edition four-door coupe but we all know the Mercedes-AMG GT 63 S starts at a whopping $159,995.