Giancarlo Perlas
April 28, 2019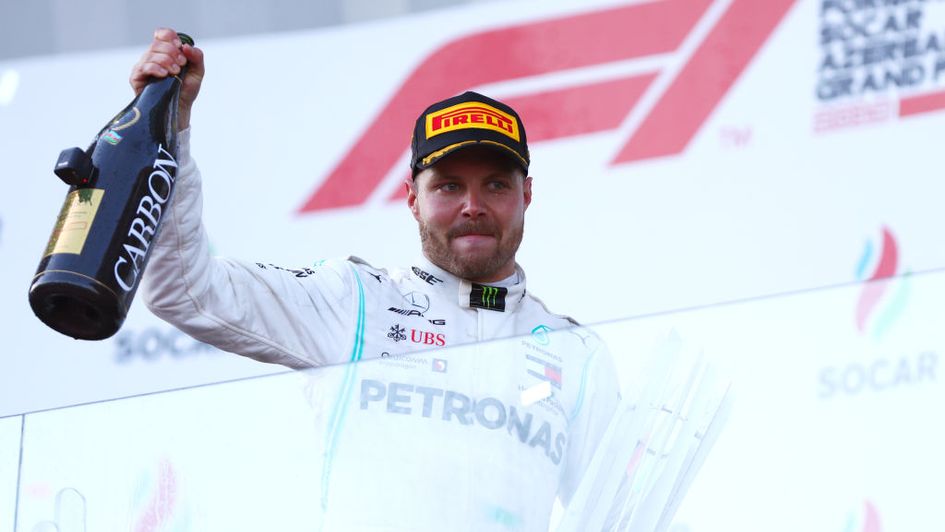 Mercedes AMG Petronas Formula One finished the Azerbaijan Grand Prix with a one-two victory following the win of Valtteri Bottas and Lewis Hamilton trailing behind in the second place.
It looks like Bottas is having a good start this year as he managed to cap two wins in the first four races of the 2019 season. In terms of number of wins, he is tied with his teammate, Hamilton, who bagged the Drivers' Championship last year.
However, despite the Mercedes drivers having two wins each, Bottas was able to grab the first place in the current Drivers' Standings while Hamilton settled at second. The Finn has 87 points in his scorecard while the Briton has 86 points. The advantage was thanks to a bonus point that Bottas earned after claiming the fastest lap in Australia.
Bottas started the Azerbaijan GP at pole position. He capitalized and maintained his lead going to the chequered flag. For him, the race was tough but everything went according to plan, thanks to Hamilton putting the pressure on the front row.
At present, Mercedes is dominating the 2019 season with 1-2 finishes in all four races. The latest event marks Bottas' fifth career win in F1.
Meanwhile, Ferrari's Sebastian Vettel is behind Hamilton by 34 points in the rankings and Red Bull's Max Verstappen is in the fourth place with a total of 51 points. The fifth is Ferrari's Charles Leclerc with 47 points.
Hamilton congratulated his partner after the race, and he gave credit to the people in the AMG factory for their success as a team.