Giancarlo Perlas
April 25, 2019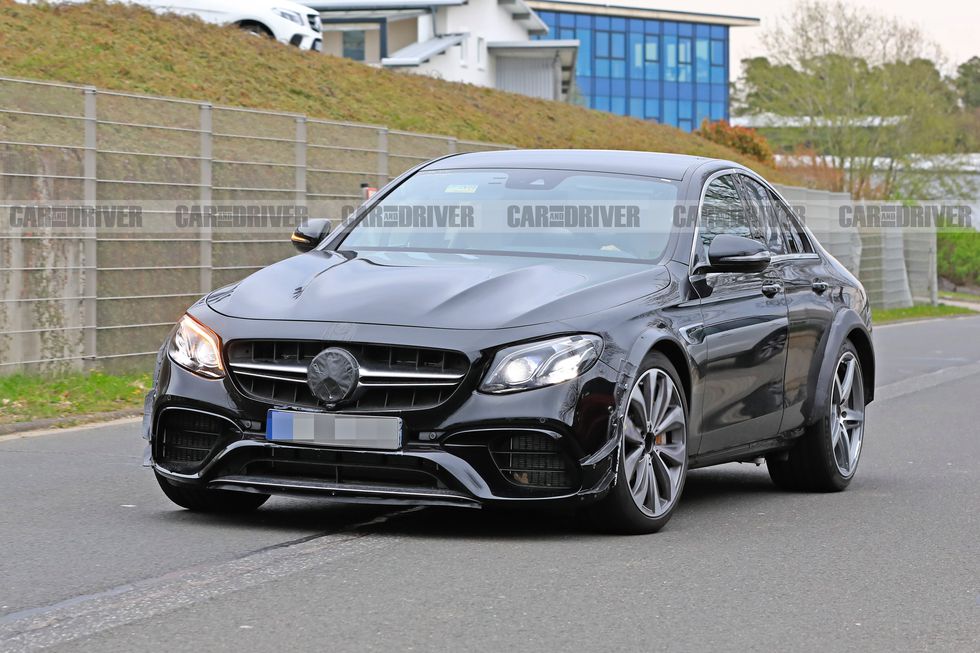 A Mercedes-AMG E63 sedan was recently seen circling the Nurburgring endurance track. The car is believed to be a test mule for the next-generation models of the SL Roadster and the AMG GT.
At a glance, the AMG E63 does not seem to show any peculiar traits. However, a closer examination reveals that the sedan displays a wheelbase that is shorter than the existing E-Class. The vehicle also has a wider track, and there appears to be added aero parts on it like the winglets welded on the sides of its wide front bumper. Modifications on the side sills and fenders are evident too. In addition, the auto has a new roll cage. All these indicate that we may be looking at a test mule for an upcoming Mercedes sports car.
Since the SL and the AMG GT are developed alongside each other, the source of the spy shots claimed that the shorter wheelbase may be an indication that the AMG E63 is being used as a tester for the new features of the said cars. The upcoming SL and AMG GT are expected to shed more weight and they will be riding on Mercedes' all-new Modular Sports Architecture (MSA) platform.
The new high-performance SL Roadster and GT will likely come with AMG's new hybridized 4.0-liter biturbo V8 engine. The setup should be similar to what we have seen in the new Mercedes-Benz GLS. With that, the base version of the SL might get a 3.0-liter turbocharged inline-six unit with EQ Boost.