Giancarlo Perlas
February 27, 2019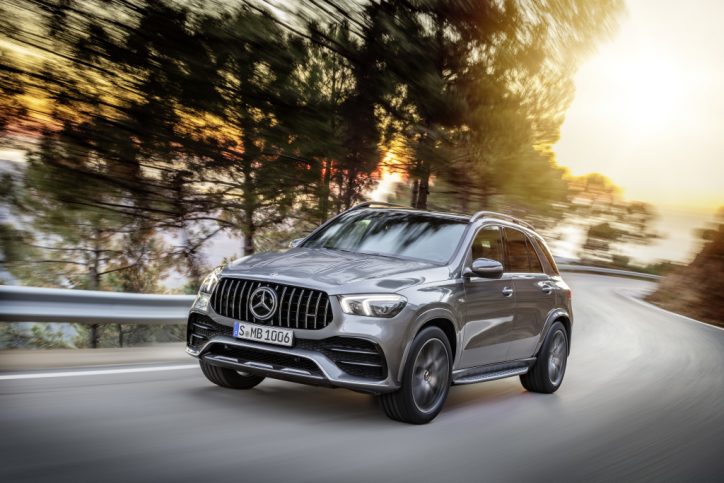 The new generation of the Mercedes-Benz GLE sport utility vehicle range finally gets a mild hybrid setup in the form of the Mercedes-AMG GLE 53 4MATIC+. It boasts a high output from its powerplant consisting of a six-cylinder combustion engine and electric motor.
Power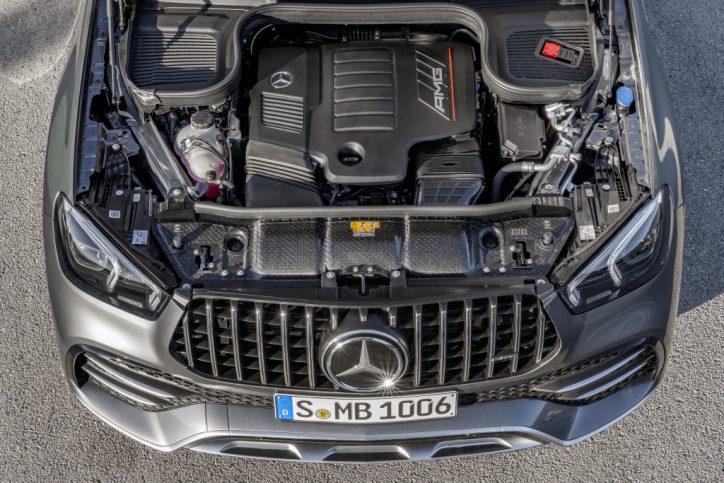 As an AMG product, expect nothing less when it comes to the power of the SUV. The 3.0-liter inline-six engine of the AMG GLE 53 produces 435 hp and 520 Nm of torque distributed via a nine-speed automatic transmission. Meanwhile, its EQ Boost starter generator provides an additional output of 16 kW and 250 Nm of torque for a brief moment to ensure its smooth acceleration.
Driving Performance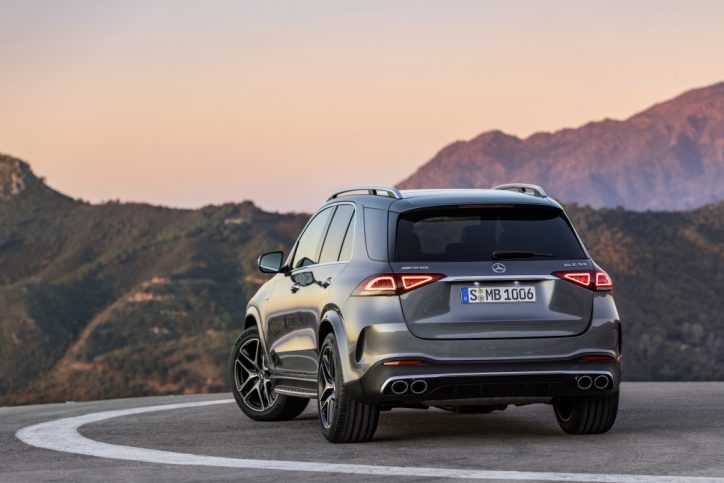 The mild hybrid setup allows the AMG GLE 53 to run from 0-100 km/h in just 5.3 seconds. On the other hand, its top speed can reach up to 250 km/h.
The driving dynamics of the SUV is governed by an all-wheel-drive system, which gives maximum traction. It also comes with an air suspension with active roll stabilization as a standard fitting that keeps the vehicle flat during cornering.
Seven damping modes namely Slippery, Comfort, Sport, Sport+, Individual, Trail and Sand can be chosen by the driver depending his or her driving preferences or to adapt to different road conditions. The options allow the driver to lower the ride height of the vehicle by 15 mm or raise its ground clearance by 55 mm.
Using Comfort mode, the fuel-efficiency of the auto is optimized with a combined consumption figure of 9.3 l/100 km. Its combined Co2 emissions is minimized at 212 g/km too.
Appearance
Compared to the standard Mercedes-Benz model, the AMG GLE 53 features a sportier look, thanks to is Panamericana grille and more aggressive-looking front bumper. As you enter its cabin, high-end black faux leather covers with red microfiber inserts will greet you. Buyers have the option to customize their unit with full leather upholstery and carbon fiber accents. They can fit the auto with the optional third-row seats as well to maximize its passenger capacity.
Tech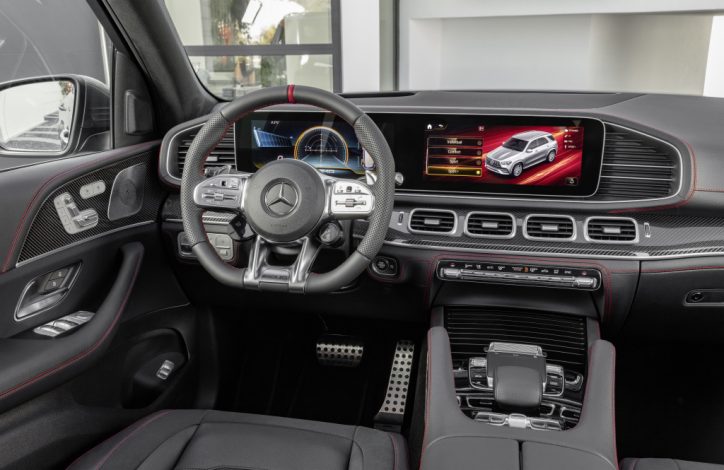 The interior of the AMG GLE 53 is highlighted by its widescreen cockpit, instrument cluster and touchscreen multimedia display with MBUX entertainment system integration.
Photos
Check out the gallery below for the official photos of the Mercedes-AMG GLE 53 4MATIC+: