Giancarlo Perlas
December 28, 2018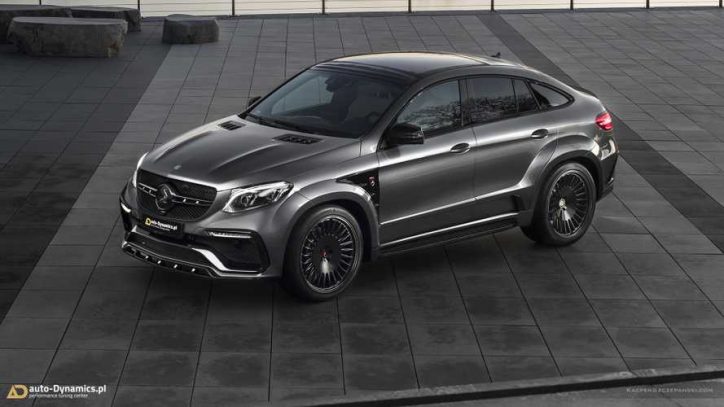 An aftermarket tuning company in Warsaw, Poland, greeted Christmas Eve with a bang as it unveiled its newest creation for the Mercedes-AMG GLE 63 S Coupe. Here comes the Project Inferno!
The Project Inferno package for the AMG 63 S Coupe was the work of auto-Dynamics.pl. It features extensive upgrades inside and out.
Design
On the exterior, the crossover gets a new set of wheels from Vossen measuring 23 inches. The wheels are complemented by Brabus' suspension lowering module. That's not all, the tuner also includes the body kit of Top Car to give it a sportier and more aggressive look. The latter revises the bumpers, hood, side skirts, front grille, front lip spoiler, fenders and diffuser of the auto.
Performance
The thing that really spices up the Project Inferno though can be found beneath its hood. Inside is a heavily-modified version of AMG's 5.5-liter biturbo V8 engine. The Polish tuning firm raises the stakes by giving the AMG GLE Coupe a total of 806 hp and 871 lb-ft of torque.
The numbers allow the AMG GLE 63 S Coupe to sprint from zero to 62 mph in just 3.25 seconds. Then a 62 mph to 124 mph run only takes the SUV 7.8 seconds. Even the top speed of the vehicle also takes a boost, and it can now reach up to 209 mph.
The increase is made possible by remapping the AMG GLE Coupe's ECU plus the installation of custom turbochargers and exhaust system. The seven-speed automatic transmission of the auto is revised to keep up with the changes too.