Giancarlo Perlas
December 28, 2018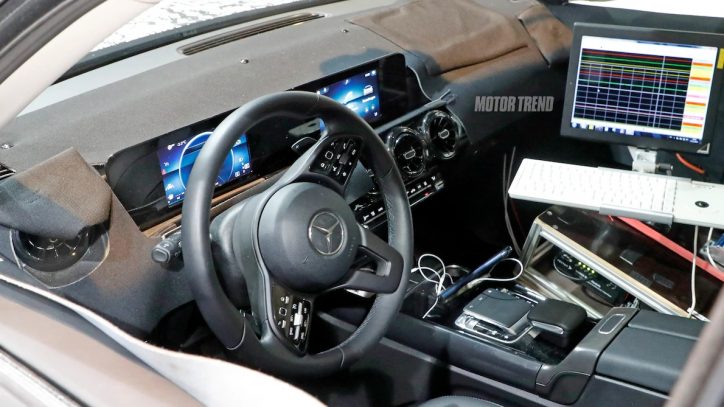 The upcoming Mercedes-Benz GLB was spied once more. The recent spy shots of the auto also reveal its interior.
According to Motor Trend, the new spy shots of the GLB were taken at a fuel stop in Sweden. It should be noted that the country has been the venue for Mercedes' winter testing for its upcoming vehicles.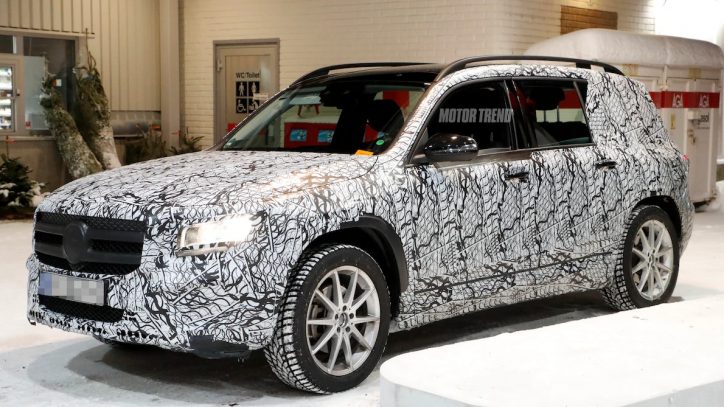 The new GLB unit is not that different than its earlier spy shots. It is still heavily wrapped in zebra camouflage with its front grille and lights peeking from the covers. We featured a snap of the vehicle's interior in our previous post, but the new pictures of the auto here give us a clearer look of its cockpit.
The surface of the dashboard is still hidden by a piece of black fabric. However, the new images show the dual digital displays of the GLB at work. The center console is rigged with some wirings that are connected to a portable computer too. The device likely monitors the performance of the vehicle's key components.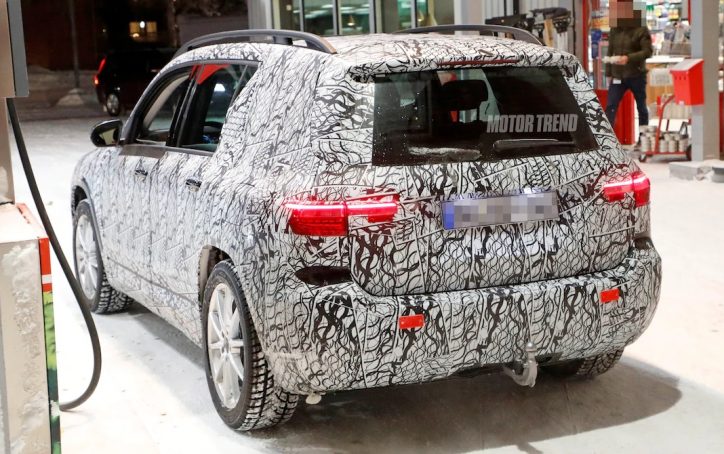 The spy shots only allow us a peek in front of the GLB. Based on several sources and as evidenced by its long body, the vehicle is expected to offer a third row of seats which truly makes it very spacious and ideal for hauling a lot of people.
The rest of the GLB's features will most probably mirror the offerings of the A-Class and B-Class because it shares the same platform with them. Even the engine trims will probably follow a lineup similar to the mentioned Mercedes models.
Other reports predict that the GLB will be unveiled in the fourth quarter of 2019.