Giancarlo Perlas
November 15, 2018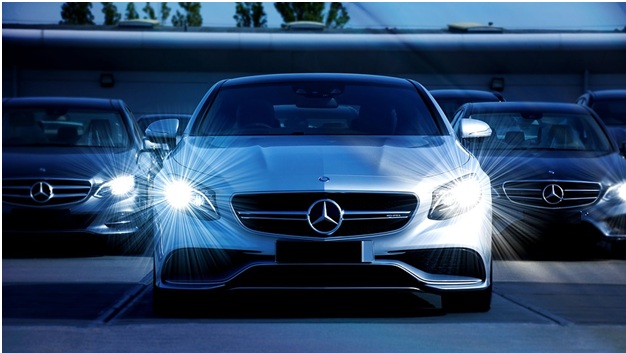 In a press release, Mercedes-Benz USA said that it "strongly recommends" using only Mercedes-Benz parts for windshield glass replacements.
In the same statement, Mercedes-Benz noted that the windshield glass manufactured for its vehicles has very particular specifications. Other glass manufacturers may not have the same access to the technology that can ensure one hundred percent compatibility with Mercedes-Benz vehicle systems.
What does this mean? The glass used in the latest models of Mercedes-Benz vehicles is more than just ordinary laminated glass.
Mercedes-Benz windshield glass contains solar glass technology. The glass is coated with a thin transparent liquid that provides the passengers with protection against harmful ultraviolet rays from the sun and helps reduce the heat levels in the Mercedes-Benz vehicle. Because of the reduction of the internal temperature, fuel consumption is optimized, and the performance of the car's air conditioning improves as well.
Mercedes-Benz also positioned in their statement that should a purchased Mercedes-Benz vehicle need repairs, genuine Mercedes-Benz parts should only be installed by a certified technician. This is to promote Mercedes-Benz 's high quality and safety standards.
According to the statement, the company strongly recommends using genuine Mercedes-Benz parts. The six-page document also outlines why there is a need to do so. What this essentially means is that should there be a need to replace a windshield, only Original Equipment Manufacturer (OEM) glass should be used.
Most of the auto company's latest models now include multiple systems such as their Advanced Driver Assistance System (ADAS). These include guiding cameras that turn on when driving in reverse, collision sensors, rain sensors, and even heating equipment. Some of the electrical components of these onboard systems are tied to the windshield glass. Although there is a strong recommendation from Mercedes-Benz to utilize certified technicians for auto glass repair, there are a lot of trusted repair shops that distribute or use genuine OEM parts from Mercedes-Benz. The key is to make sure to ask if they know how to repair the vehicle and if they have OEM glass from Mercedes-Benz.
Original Equipment Manufacturer glass means that the glass was made from the same original equipment that made the original windshield of the purchased vehicle. This also means that the manufacturer that made the OEM glass is the same manufacturer that made the original windshield glass.
The statement released by Mercedes-Benz cautions against using replacement glass that is often called "aftermarket glass". Aftermarket glass is made with the same specifications as the original glass, but for more advanced car models, especially those with ADAS, aftermarket glass may not be compatible with such systems.
Although initially, it may seem that Mercedes-Benz released such a statement in an attempt to generate more revenue for their company, they also have additional reasons why genuine Mercedes-Benz parts need to be installed by a certified technician.
Most of Mercedes-Benz's latest car models now feature onboard diagnostic systems. Onboard diagnostic systems are essentially black boxes for the vehicle. These systems allow for the technician performing the repairs to figure out what the problem is and what needs to be recalibrated following the repair.
The Mercedes-Benz is a premium car, and as such, it needs premium support. Windshields are crucial to the safety of your vehicle; improper handling during repairs and replacements may result in untoward incidents in the future.