Giancarlo Perlas
October 2, 2018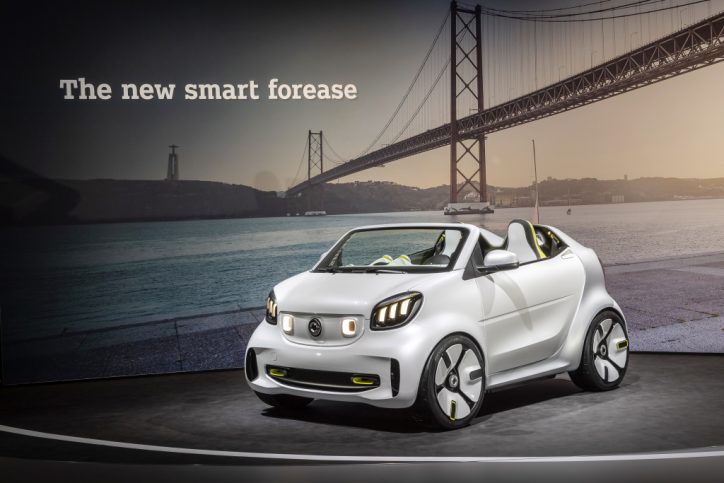 The smart division of Daimler celebrates its 20th anniversary at the 2018 Paris Auto Show. To commemorate the momentous occasion, the brand debuted its smart forease concept electric vehicle to the public.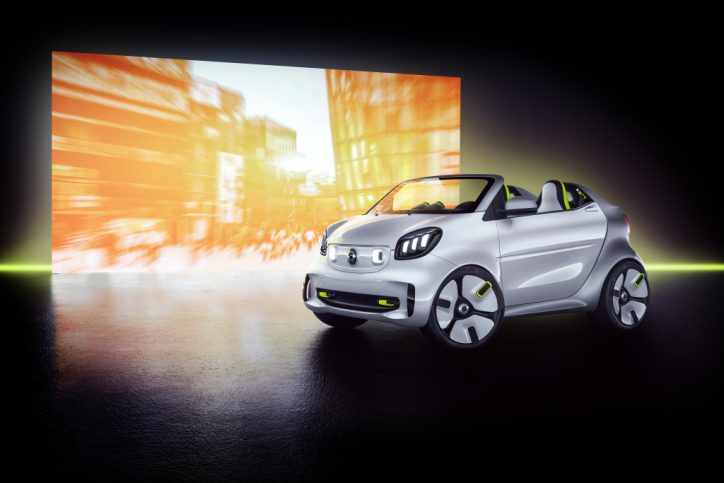 Smart identifies itself as practical. Therefore, the smart forease was made with that factor in mind. To keep up with it, the company made sure that the concept car is only equipped with the essentials of driving to the point that they even ditched its roofing and made its windscreen shorter than their other compact vehicles.
According to Daimler, the smart forease stands for "emotionality, lifestyle and attitude". Among the concept's key highlights is its open cabin that aims to make driving more enjoyable and carefree too.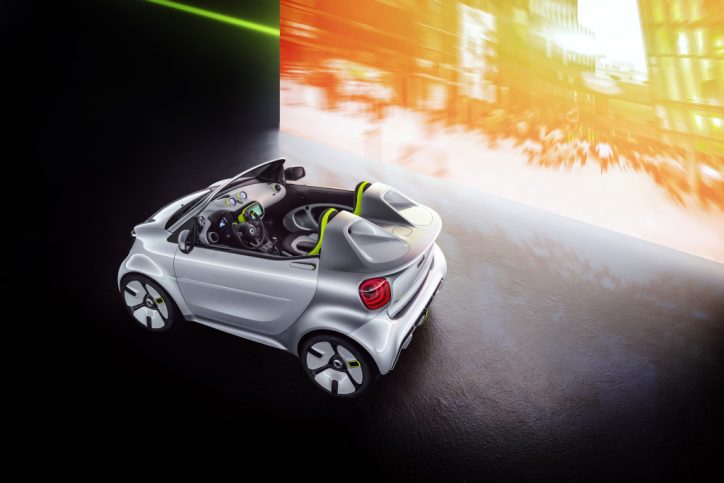 The design of the smart forease is based on the smart EQ fortwo cabrio. It also gets inspiration from the earlier concept cars of smart namely the crossblade released in 2001 and forspeed unveiled in 2011.
The compact EV comes with a metallic-white paint finish for its body while its Tridion cell has a matt-silver color. "Steam green" accents adorn both the exterior and interior of the auto. Smart puts emphasis as well on the car's seamlessly integrated door handles, tunnels behind the headrests and stylish headlamps.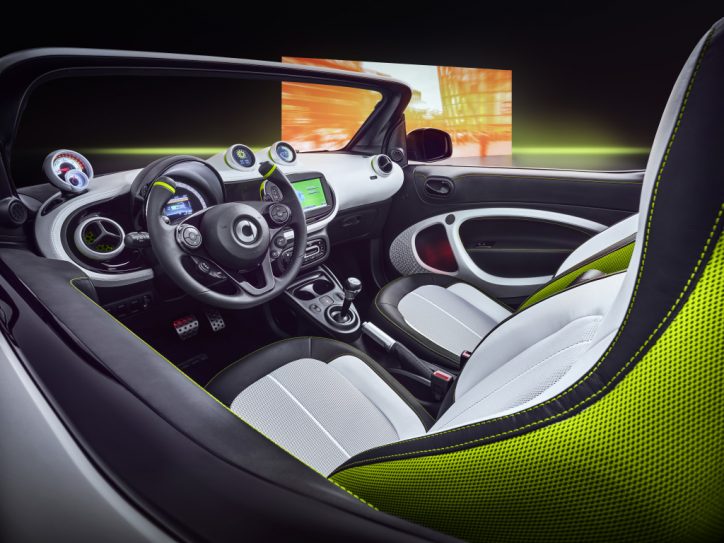 The other features that stand out in the small car include the two round displays that can be used to monitor its key functions and share data through smart's "ready to" app. In addition, there are digital displays positioned at the instrument cluster of the driver's side and the center console.
The smart forease serves as a preview of the things to come as the compact car division of Daimler gears up for the full electrification of its models.