Giancarlo Perlas
October 22, 2018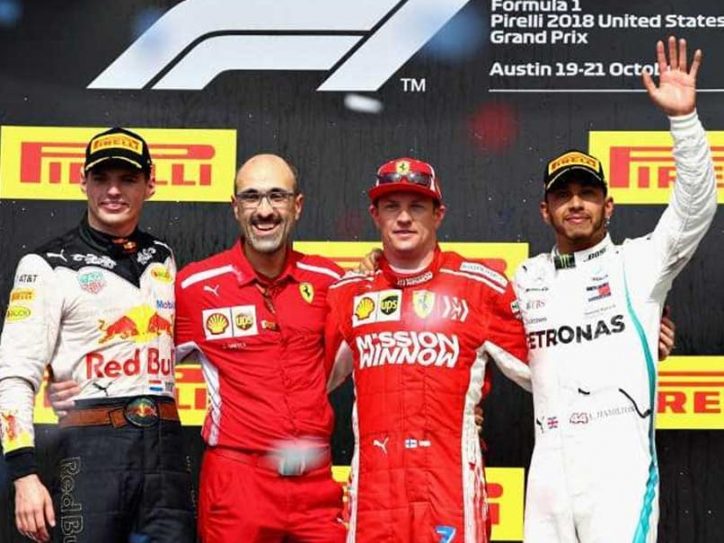 The 2018 Formula 1 United States Grand Prix should have been the defining moment of Lewis Hamilton as he was set to win his fifth World Drivers' Championship. However, the unexpected win of Ferrari's Kimi Raikkonen held him back from his goal for at least another week.
The race began with Hamilton on the pole position, so everyone saw his fifth championship reign coming in the US event. When the race went underway though, the Briton appeared to struggle when Raikkonen snatched the lead. The Finn gambled on softer tires with better grip but less durability, which paid off in his favor. The Ferrari driver maintained his position going to the chequered flag—marking his first win since the 2013 Australian GP.
Hamilton was quick to express his frustration over the tactics employed by Mercedes F1 team during the race. Although the team looked solid prior to the Sunday event, their decision to pit twice proved costly.
Hamilton was called to the pits on the 11th lap during a virtual safety car period but the new tires did not last and eventually blistered. That required another visit to the pits.
Meanwhile, Raikkonen only pitted once. The four-time champ tried to catch up during the last moments of the race but the gap between him and the 2007 world champion was too much.
Hamilton was also bested by Red Bull's Max Verstappen. Therefore, he only settled for a third place overall. On the other hand, his main rival, Ferrari's Sebastian Vettel, got the fourth place and his teammate, Mercedes' Valtteri Bottas, took the fifth position.
The Briton is expected to finally bag the championship next week in Mexico. Currently, Hamilton has 346 points in the 2018 Driver Standings, which is 70 points ahead of Vettel.