Giancarlo Perlas
October 23, 2018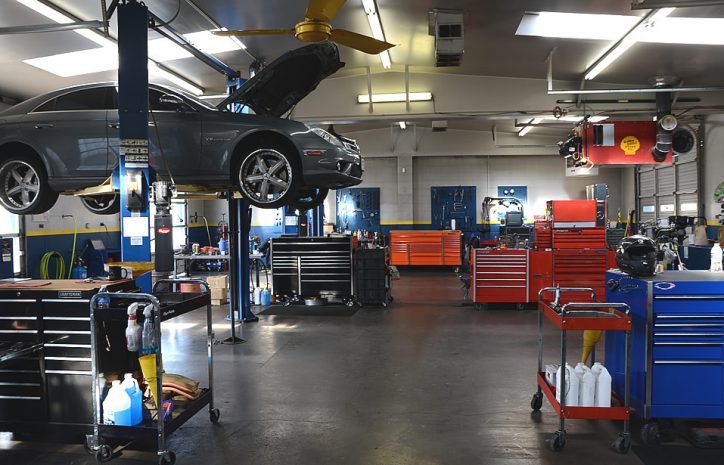 If you are looking for a change of pace in your life this year or next and you want to do something which benefits not only you but everyone around you, starting a business can be a wonderful thing. If you are in the auto business and you are looking to open up a Mercedes-Benz repair shop, here are some of the tips you need to know.
Find an Ideal Location
If you want to open a successful Mercedes car shop, make sure you have a great location for it. With people coming and bringing their vehicles to you for repair and modification, you need to be in an easily accessible place as well as have a location which can be seen by many cars day to day as they drive past in their daily businesses. Try to find a busy area such as a busy road to open up shop.
Promote, Promote, Promote
It is always crucial in a business that you start strong with your marketing campaign. Push your reach so that people will know you are out there and open for business.
Start up a website and a couple of social media accounts. Think about opening up an advert in the local paper and post flyers through local residents' doors also to gain more exposure.
Hire Great Staff
If you want to have a successful business which people come back to time and time again, as well as make them recommend to their friends and family about it, you have to make sure that you are hiring the best quality staff who are talented at what they do. Think about screening your employees thoroughly and give them a task to do during the interview to prove they are able to carry out the best quality work.
Offer Deals and Bundles
When offering up devices such as car wrapping and window tinting, it's a great idea to offer these services in a bundle at a slightly reduced price so it will be very likely that customers will choose this option over a single treatment.
It means that you get more money out of it, and you can perform more of the fun treatments on the vehicles you get into the garage. It will make the workplace a more interesting place plus it will open you up to more customers.
Learn How to Delegate
As a new business owner, make sure that you know how to delegate tasks and that you are able to show your staff that you are a leader and a boss at the same time. It's worth taking an MBA online program to learn management skills that will help you run a successful branch and ensure that your business is the best it can be.
It can be hard to be a manager when you have never done so before. Therefore, this kind of learning can help give you the confidence, skills, and knowledge to run a business the best you can for maximum success in the industry.