Giancarlo Perlas
October 18, 2018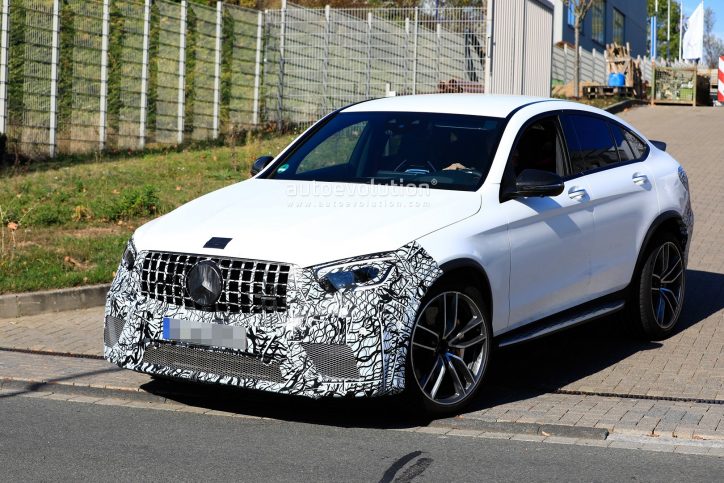 The Mercedes-Benz GLC coupe is receiving a facelift. This was hinted by a set of spy shots that just surfaced showing the AMG variant of the auto.
Autoevolution recently released the spy photos of the vehicle in its Mercedes-AMG GLC 63 Coupe guise. According to the source, the pictures were taken while the unit was undergoing testing at the Nurburgring track.
Looking at the images, the front and rear bumpers, as well as the lights of the vehicle, are covered in a zebra camouflage. Even the grille and logo of the unit are wrapped in camo. However, giving those a closer look show the outline of the three-pointed star mark and vertical radiator grille design. The latter strongly suggests that what we are looking at is the AMG model of the product.
The other elements that confirm the auto's AMG identity are its sportier stance, extended front lip spoiler, rear diffuser, spoiler on the liftgate, and quadruple exhaust tips. The wheels fitted on the vehicle appear sportier than the standard too.
Considering that the covered areas are very minimal, we are only expecting minor updates in the styling of the GLC Coupe. Likewise, we are expecting that the bigger GLC SUV will also adopt some of the visual changes displayed by the spied GLC Coupe.
The revisions shown here might be available next year under the 2020 model year of the GLC Coupe.
Mercedes-AMG GLC 63 Coupe Photos
Check out the new spy shots of the Mercedes-AMG GLC 63 Coupe in the gallery below: