Giancarlo Perlas
September 30, 2018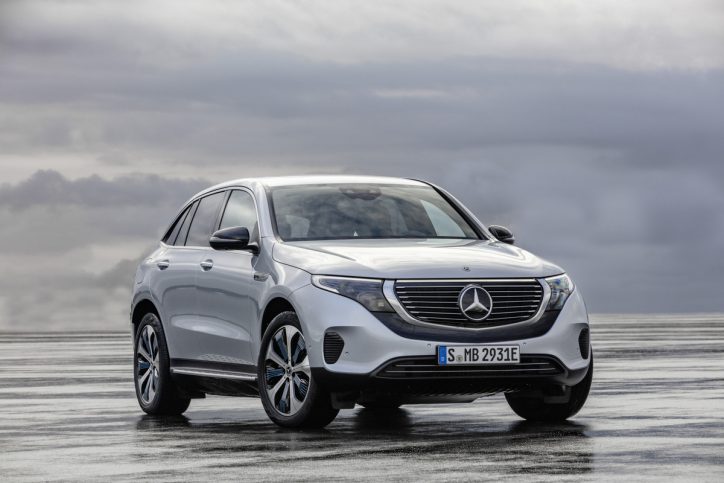 Mercedes-Benz just launched the Mercedes-Benz EQC crossover on September 4, 2018, virtually marking the beginning of its assault on the electric vehicle segment of the market. The move puts the German luxury car maker head-to-head against the California-based Tesla.
According to Daimler CEO Dieter Zetsche, they have originally planned to invest €10 billion ($12 billion) for their EV push. However, he told reporters that they have spent "more than that". He didn't specify the figures though.
"There is no alternative to betting on electric cars, and we're going all in," Zetsche stated. "It is starting right now," he added.
The arrival of the Mercedes-Benz EQC seems to be a bad time for Tesla as it struggles to meet the production targets of its Model 3 electric crossover. Besides the Tesla EV, the EQC is competing against the Porsche Taycan, Audi E-tron and Jaguar I-Pace.
The sale of the EQC in the US will begin in 2020. It will be assembled beside the C-Class sedan in Bremen. The EV will also be made in China for its local market.
Mercedes targets to bring in at least 10 EVs in the market by 2022. The production of the batteries for their network of eight EV charging facilities worldwide alone will cost them €1 billion.
Zetsche pointed out that the EQC is viewed as profitable and it will "offer the best package" in comparison to its competitors but he declined to give any information about the pricing of the EV yet.
The Mercedes-Benz EQC 400 4MATIC is the first EQC model to reach buyers in 2020.