Giancarlo Perlas
August 27, 2018
Mercedes-Benz will start the coming month with the unveiling of the EQC electric sport utility vehicle on September 4 in Stockholm, Germany. The company recently released a teaser of the electric vehicle to further build up hype for it.
There's not much to see from the 14-second teaser video but it does reveal what the headlamps and the front grill of the EV will look like. It ends with a confirmation of its unveiling date and venue.
Based on the official teaser video and previous spy shots, it appears that Mercedes has introduced many changes in the production model of the EQC compared with its concept version. The new clip shows the same front grille design and headlamps as the concept, but this time, it is not encased in glass. The blue illumination highlighting the grille seems to have been removed too. Overall, the production version of the EV has adopted a more practical design.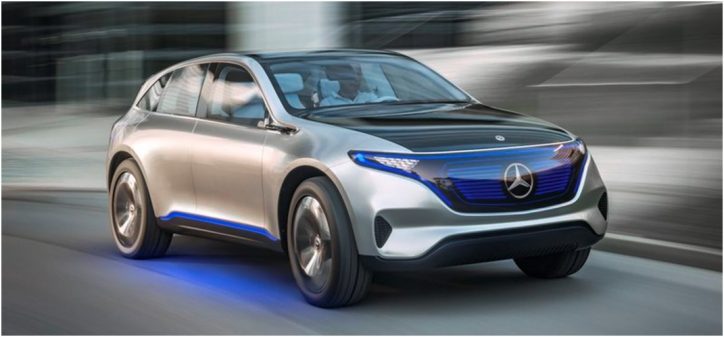 Though not shown in the teaser, among the key changes in the production version include the side mirrors. It should be noted that the concept ditched the side mirrors to give way to cameras and sensors, but the market version of the auto is bringing them back for convenience's sake. The spy shots of the Mercedes-Benz EQC also hint many similarities to the Mercedes-Benz GLC SUV—as the models are related after all.
It is quite surprising that Mercedes is unveiling the EQC as early as next week because earlier reports and insider info suggest that it will not come until next year. This leads to some critics saying that the three-pointed star brand is trying to steal the thunder from its rival Audi, which is looking to debut its all-electric SUV by the end of 2018.